Cryptocurrency markets are witnessing substantial gains as investors positively react to the latest economic data, notably the U.S. Consumer Price Index and Producer Price Index. Bitcoin, alongside various altcoins, has experienced a noticeable increase in prices, indicating a renewed sense of confidence among market participants. As we approach the weekend, let's delve deeper into some of the top cryptocurrencies to watch with notable activity in the market.
Bitcoin, the original cryptocurrency, has swiftly bounced back from its weekly low, surging by $3,000 within a few hours, challenging the $38,000 resistance level once again. Altcoins, including Ethereum and Binance Coin, have also turned bullish in response to the overall positive market sentiment.
Ethereum has successfully reclaimed the $2,000 mark, displaying a robust recovery, while Binance Coin has surpassed the $250 threshold. These developments suggest that alternative top cryptocurrencies are gaining traction and may present interesting opportunities for traders to watch this weekend.
Also Read: Ripple (XRP) CEO Says Crypto Has a Multichain Future
Top Cryptocurrencies this weekend
Pepe Coin (PEPE): Riding the Meme Coin Trend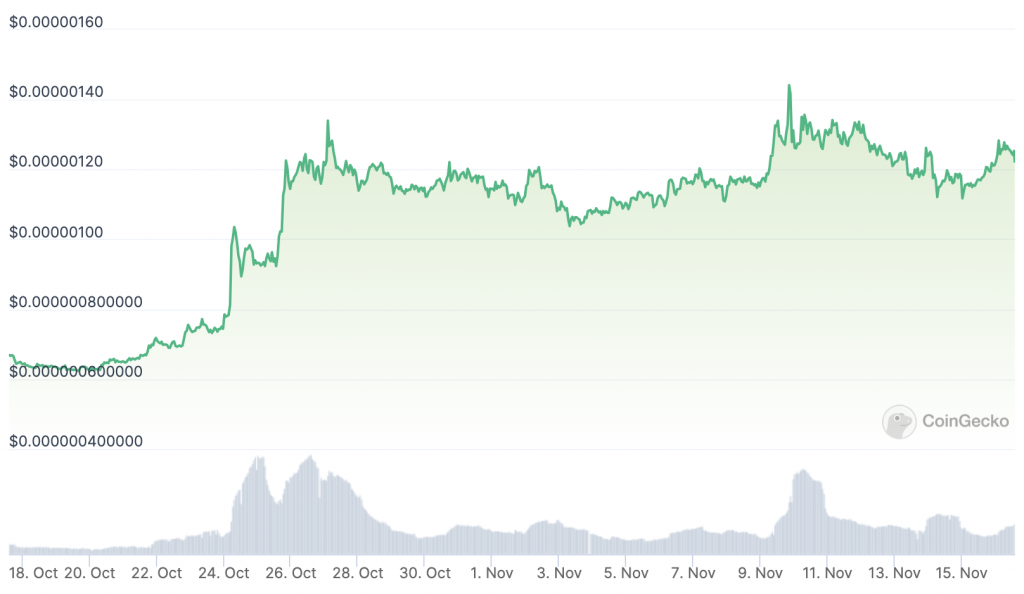 Pepe Coin, a well-known meme cryptocurrency, has witnessed an impressive surge of 8.91%, trading at $0.000001259 at the time of this writing. The coin's trading volume over the last 24 hours has surged by 38.40%, reaching $149.60 million. Notably, PEPE has recorded a remarkable 86% increase in price over the last 30 days. This further signals a growing interest and demand for digital assets inspired by memes.
Solana (SOL): Attaining New Peaks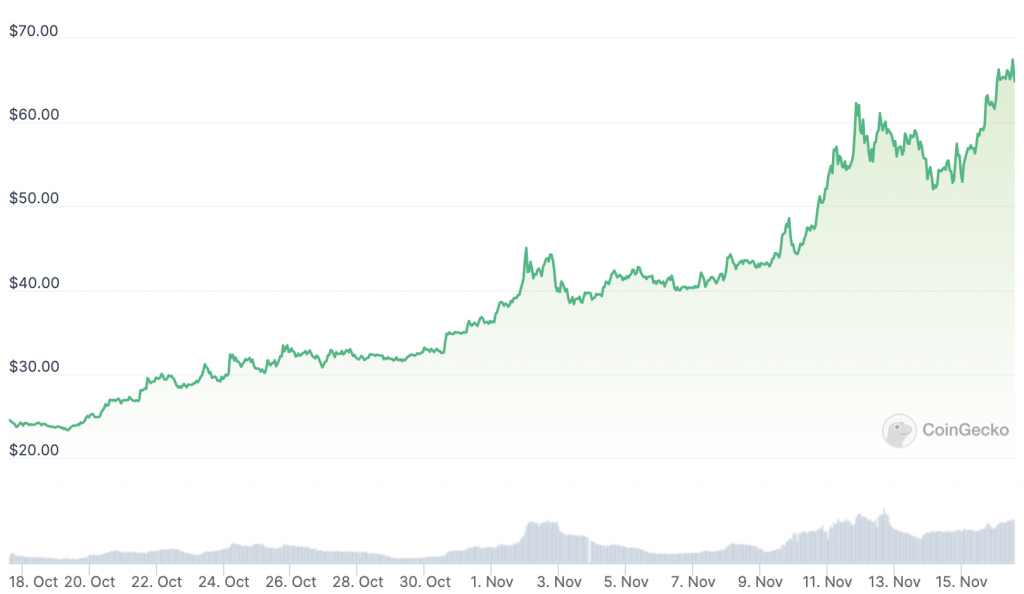 Solana has established itself as a top performer in the altcoin market. This is because its native token SOL is trading at its highest price point since May 2022. Currently trading at $65.52, the cryptocurrency has reached a significant milestone not observed since May 10, 2022. The consistent rise in SOL's price since mid-October has been further fueled by a 20% intraday surge on Nov. 15, prompted by positive comments from ARK Invest CEO Cathie Wood during a CNBC interview.
Kaspa (KAS): Noteworthy Advancements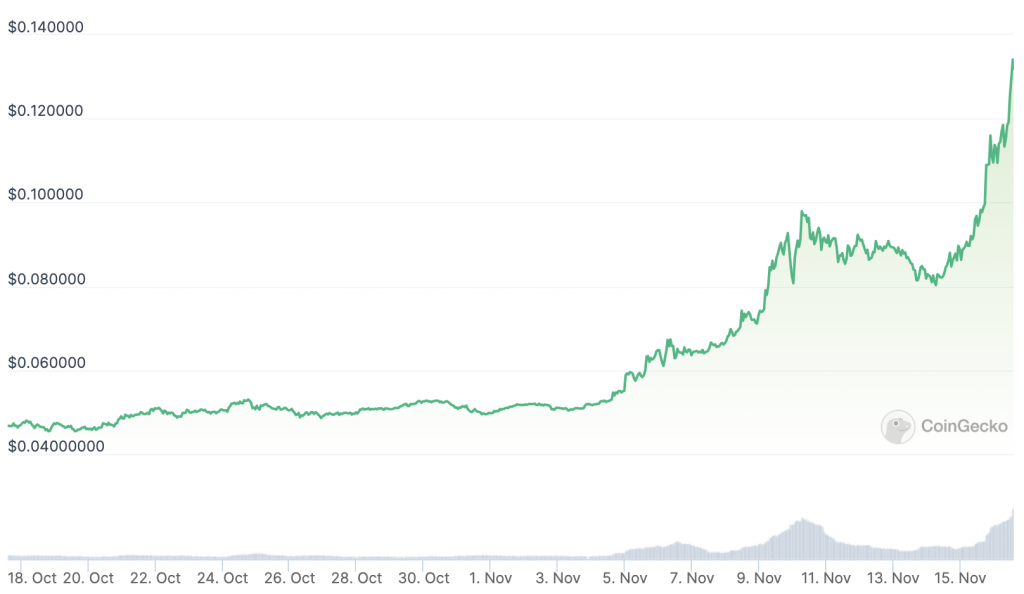 Kaspa, another cryptocurrency under the spotlight, has seen an impressive gain of 35.2%, currently trading at $0.132386. The trading volume for Kaspa over the last 24 hours has surged by 166.9%, reaching $161.12 million. This surge is part of a broader upward trend, with Kaspa's price witnessing a substantial 43% increase over the last seven days.
Also Read: Top 3 Cryptocurrencies To Watch Under $0.50
The rapid recovery of Bitcoin, coupled with the resurgence of altcoins like Ethereum, Binance Coin, Pepe Coin, Solana, and Kaspa, underscores the dynamic and ever-changing nature of the crypto market. Whether an experienced trader or a casual observer, keeping a close eye on these cryptocurrencies over the weekend may provide valuable insights into the evolving landscape of digital assets.