In the dynamic realm of cryptocurrencies, Shiba Inu [SHIB] has once again become a focal point for enthusiasts. The recent substantial token burn initiated by the Shiba community has generated interest and discussions, drawing attention despite a marginal decline in prices observed within the past twenty-four hours.
Shiba Inu's Price Trends
Despite encountering a 2.44% downturn in the last twenty-four hours, settling at $0.000008391, SHIB maintains a significant presence in the cryptocurrency market. The global market cap also experienced a slight reduction of 2.44%, as indicated by market charts. Particularly noteworthy is the 36.38% surge in the twenty-four-hour trading volume, reaching $145.86 million.
Also Read: Shiba Inu: Here's How To Make $20 Million When SHIB Hits $0.01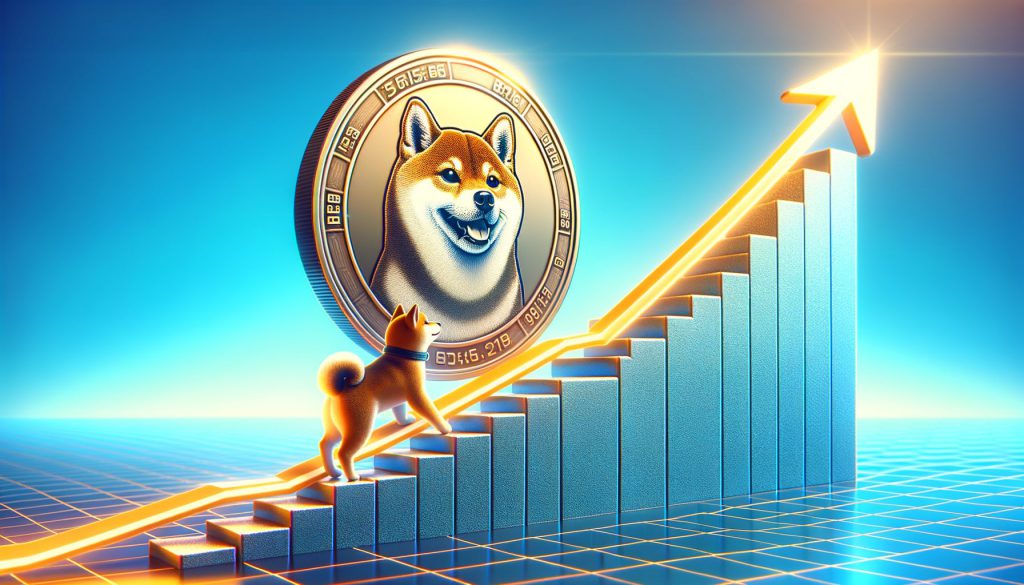 Token Burn and Market Speculation
The SHIB community's strategic decision to burn substantial quantities of tokens, even amidst a temporary price decrease, has sparked curiosity. Token burning typically signifies a reduction in the overall circulating supply, often leading to potential price appreciation. However, the existing price downturn has triggered speculation and conversations among cryptocurrency enthusiasts, contemplating the intricate dynamics at play.
Despite the recent dip in value, optimism surrounds Shiba Inu as the week unfolds. Projections indicate a bullish trajectory for the asset, with experts forecasting an average SHIB rate of $0.00000870 by November 2023. The projected price range fluctuates between $0.00000807 and $0.00000932. Despite prevailing uncertainties, indications suggest a positive momentum for SHIB in the upcoming week.
Shiba Inu Price Prediction
Changelly, a cryptocurrency exchange platform, contributes its insights to the Shiba Inu forecast. According to Changelly, SHIB is anticipated to undergo surges ranging from 2% to 8%. The meme coin is expected to reach a peak of $0.000009322, signaling potential gains in the near term.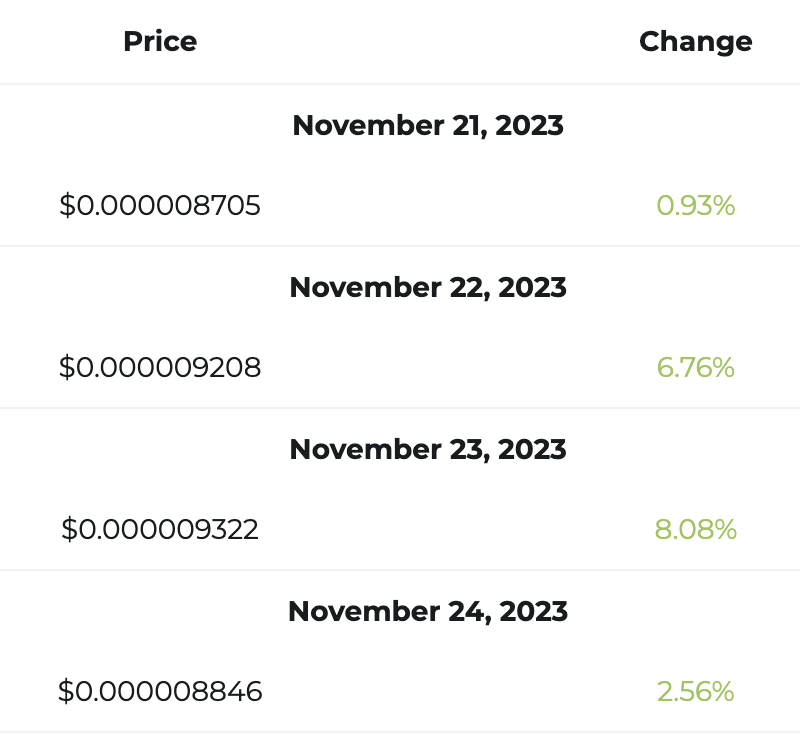 Also Read: Shiba Inu (SHIB) Price Prediction: November End 2023
The recent resurgence in Shiba Inu's popularity, driven by a significant token burn orchestrated by the Shiba community, underscores the distinctive dynamics inherent in the cryptocurrency space. Despite a recent price dip, the community's dedication to reducing the circulating supply, coupled with optimistic predictions for the upcoming week, suggests the enduring appeal and potential resilience of Shiba Inu in the volatile crypto market. As enthusiasts eagerly await unfolding developments, the meme coin continues to captivate attention with its unique blend of community-driven initiatives and market speculation.