In what can be called an unprecedented gamble, the Central Bank of Russia pausing the US dollar exchange in foreign currency has paid off as the BRICS member's local currency, the Ruble, outperformed the USD this month in November. The US dollar performed exceptionally well against the Ruble this year making the currency fall to an all-time low of 101 last month. However, Russia decided to pause all US dollar exchanges in the currency markets to keep the Ruble from crashing.
Also Read: BRICS: 155 Countries Sign Belt & Road Initiative With China For Trade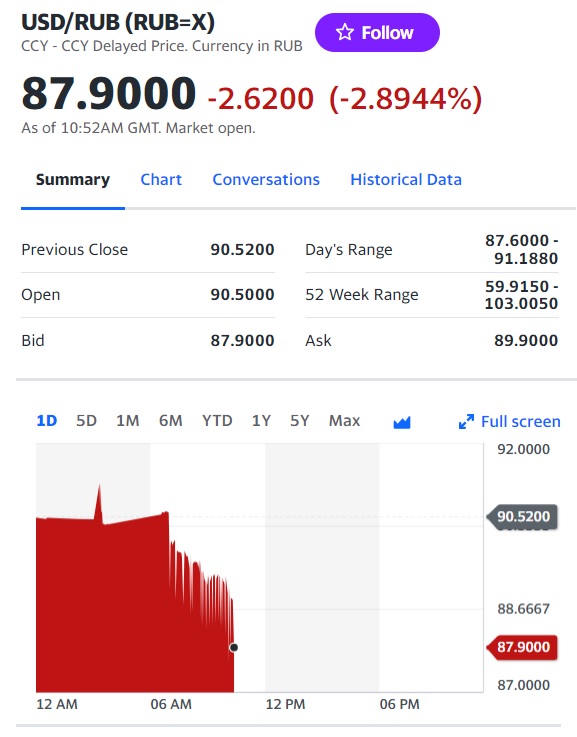 Also Read: Gold Prices To Rise $700 Per Ounce As U.S. Debt Spirals
Surprisingly, the gamble from the BRICS country paid off as the Ruble outperformed the US dollar this month. The Russian Ruble recovered from 101 and is now trading at 87.90 on Wednesday. The 14-point recovery occurred after the country paused all US dollar exchanges to help the Ruble climb up.
Additionally, Russia also dumped rubles and Yuan sets worth 0.8 billion Rubles equivalent to $8.7 million in the currency market. The move helped the Ruble trade in large numbers in the foreign exchange market outperforming other currencies. It is reported that Russia initiated large amounts of 'buy' and 'sell' to keep the Ruble on top.
Also Read: What Happened To the U.S. & Global Markets Overnight? Here's A Summary
BRICS: The Ruble Outperforms the US Dollar in the Currency Exchange Market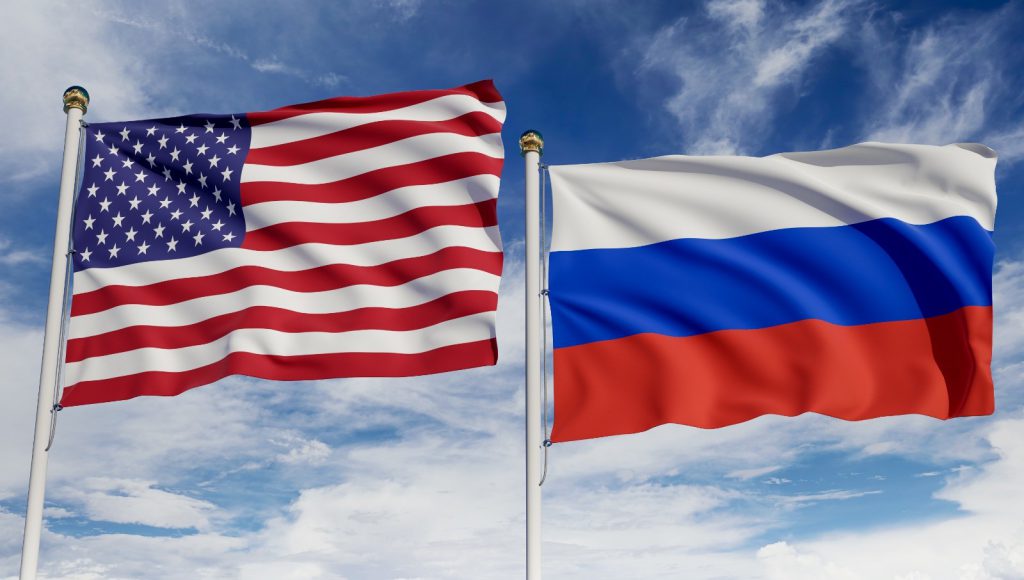 BRICS member Russia is managing its economy and currency despite being sanctioned by the White House. The Putin administration is pulling all tricks in the box to keep its economy afloat and not collapse with sanctions.
Also Read: BRICS Currency To Be Attractive Than US Dollar, Pound & Euro: Minister
BRICS countries are doing everything to contain the rising US dollar and help their local currencies sustain in the market. The BRICS members are going out of their way, including interfering in the currency markets to keep the US dollar from rising.
India is also accused of market intervention as Reuters reported that the country dumped massive amounts of US dollars to keep the Rupee from falling.