XRP, the cryptocurrency utilized by the fintech company Ripple, has had an explosive year in 2023. Since January, the token's price has surged by over 90%. Although XRP faced a 6% correction in the daily charts, analysts anticipate the asset to generate more steam soon.
Also Read: Ripple XRP May Rally 1960%, Hit $14: Predicts Analyst
According to crypto researcher Tony "The Bull," Ripple's XRP could enter a 900% rally. The researcher cites a pattern the token had last seen in 2017, just before one of its bull runs. According to the analyst, 'XRP has formed the same 1M Japanese candlestick setup as late 2017, right before a 900% candle.'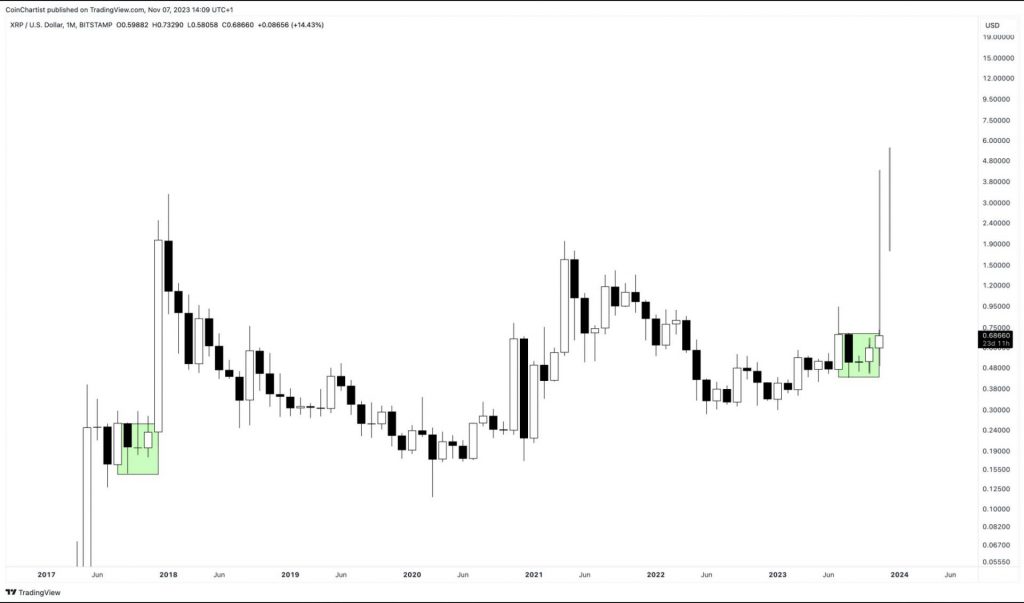 If XRP rallies 900%, its price could reach around $6.6, almost double that of its all-time high of $3.40, attained in January 2018.
How much to invest to be a millionaire if Ripple'x XRP reaches $6.6?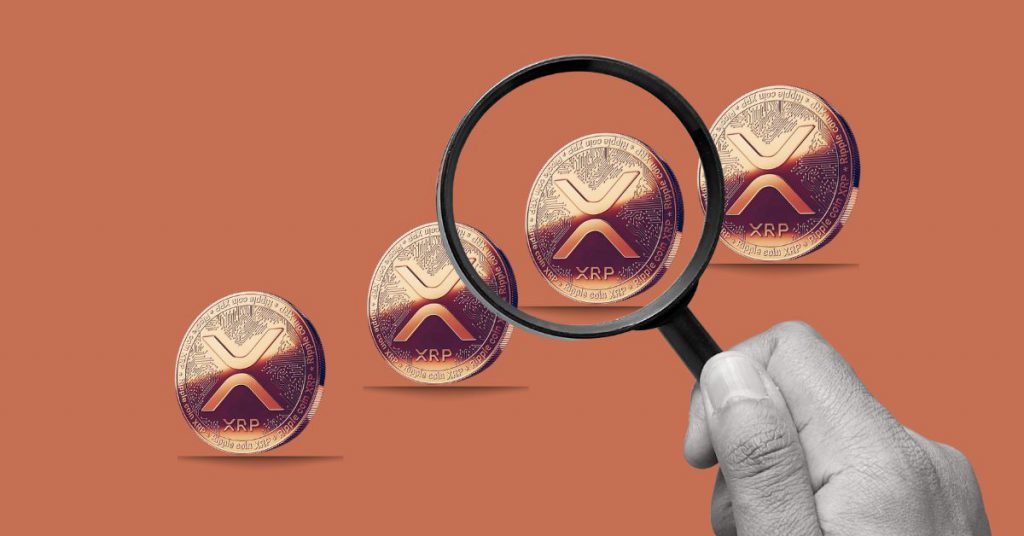 If XRP reaches a price of $6.6, an investor would need about 151516 tokens to have a value of $1 million. The cost of 151516 XRP tokens at current rates is around $98,182. If the asset does achieve this price point, the ROI (Return on Investment) would be considerably large.
Apart from forming the bullish pattern, the XRP token has seen a surge in investor sentiment. The rise in the positive outlook could be due to the U.S. court ruling that Ripple's sale of XRP does not fall under "security." The court's verdict was embraced by the crypto community, and it led to a small rally in the larger market. Moreover, it made XRP one of the first crypto assets to be legally called a "non-security."
Also Read: Ripple: XRP Adds $2B to Market Cap Amid Global Network Growth
Moreover, Ripple is increasingly being chosen as a partner by many global banks. Financial institutions around the world seem to approve of the fintech company's ideas and infrastructure.