Analyst JD recently took to X and shared a bullish projection for Ripple's XRP token. According to JD, Ripple XRP could rally to around $3.8, rising by about 484% from current price levels. However, JD's prediction came when XRP went through a correction after news about a fake BlackRock XRP ETF (Exchange Traded Fund) filing began to make rounds. Nonetheless, JD notes that, despite the price drop, the token was trading within range.
Also Read: Ripple XRP: Here's When It Can Reach $10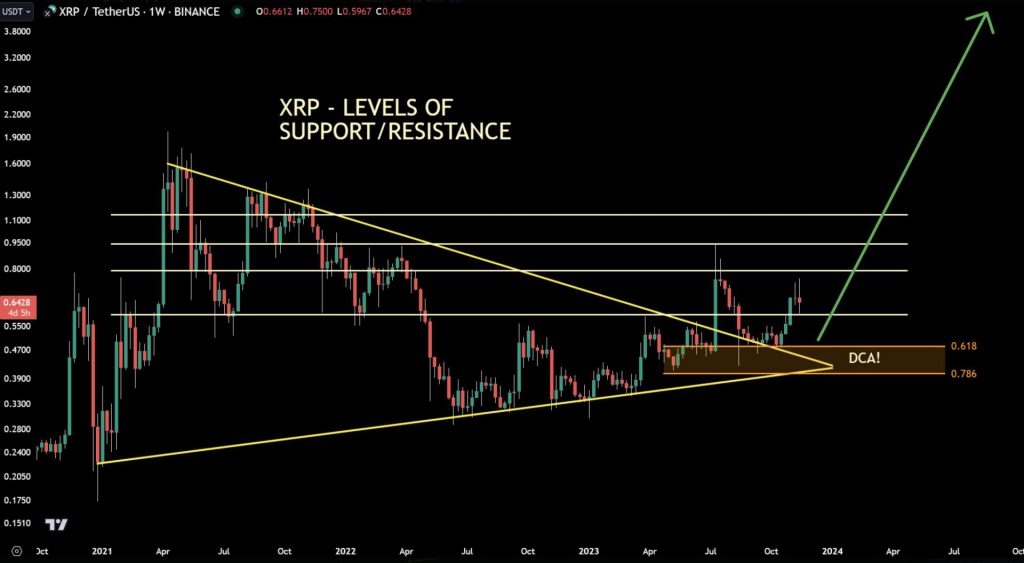 As per the chart shared by JD, XRP has broken out of its triangle, which had been descending since early 2021. The analyst also pointed out that XRP has seen higher highs and lows within the triangle pattern. Moreover, JD highlighted that the token has held strong even after falling to its support level.
Ripple's XRP token dipped in price after news about a fake BlackRock ETF filing surfaced. The token has faced a 7% correction in the weekly charts. Nonetheless, the asset is still up 7.1% in the 14-day chart and over 30% in the last month.

Will Ripple's XRP hit a new all-time high?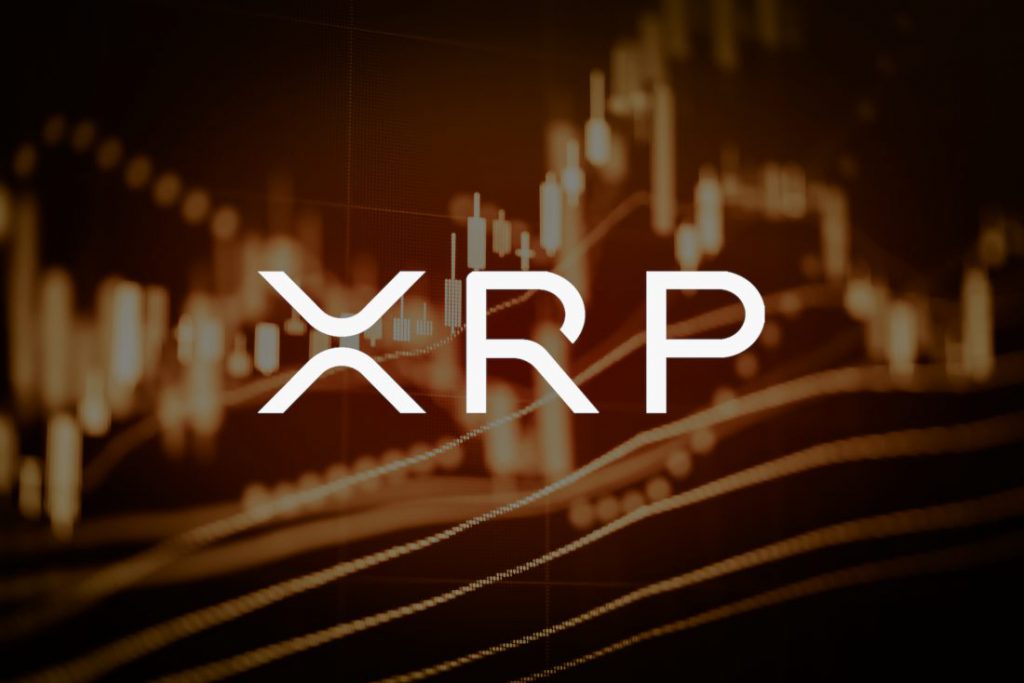 Unlike other major crypto projects, such as Bitcoin (BTC), Ethereum (ETH), etc., which hit all-time highs in 2021, XRP hit its all-time high in 2018. The token's failure to hit another high in 2021 could be due to the legal battle between Ripple and the US SEC (Securities and Exchange Commission). However, Ripple won a partial victory in the lawsuit when a court ruled that the sale of XRP to retail investors did not fall under securities law. However, the court did say that the sale of XRP to institutions fell under the definition of a security.
Also Read: Ripple (XRP) Forecasted to Reach $0.80, Here's When
XRP's legal definition of being a non-security could greatly help its chances of hitting a new all-time high in the next bull run. Analysts anticipate another bull run for the crypto market in early 2024. BTC's halving in April and the high probability of a spot BTC ETF next year could fuel the next crypto bull market.