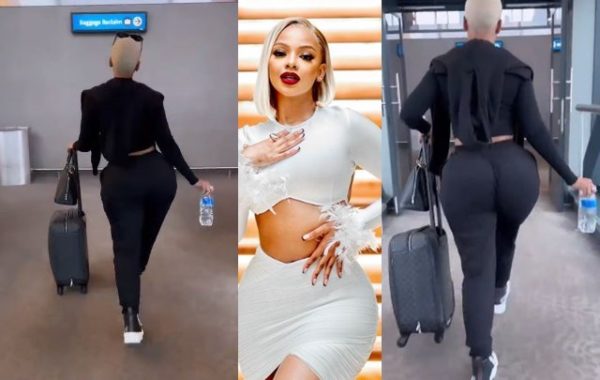 Mihlali Ndamase trends due to her body again, but this time around people are more focused on her derriere.
The influencer enjoys flaunting her banging body and it's always made headlines, however, a recent video has sparked an unending debate about the star going under the knife to have a new behind.
While some claimed she's always had a big derriere and small waist, a few others dug out old photos of the YouTuber for comparison.
Meanwhile, it's reported that Mihlali warned people to mind their business and stop talking about her body.
Mihlali has aaaaalways had a fat ass and small waist, just go look at her old pictures and stop lying https://t.co/OmH516nZft

— gaslight, gatekeep, girlboss (@_Onezwa) May 20, 2023
Kahle mr president 😂

— Not so broke.Clement (@Tkdee12) May 19, 2023