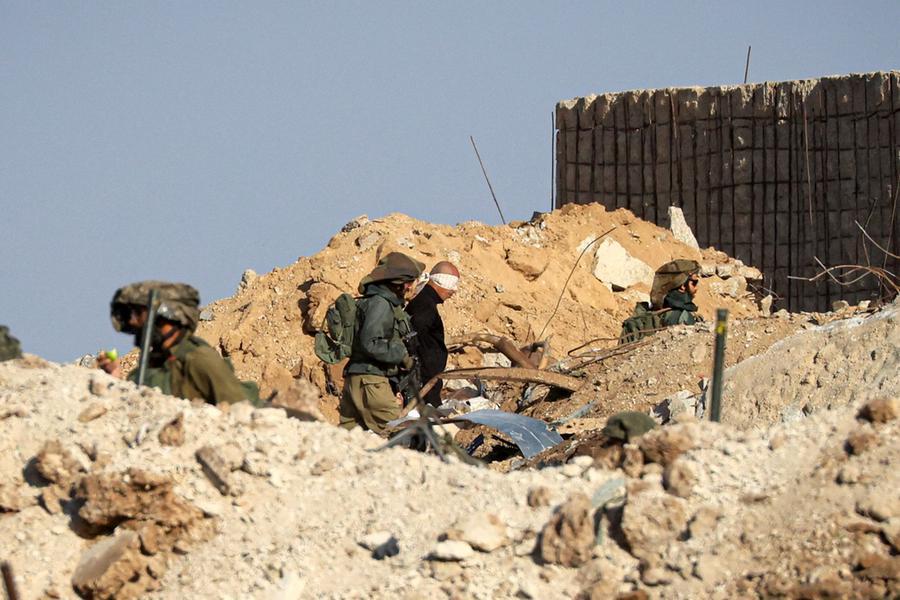 Palestinian sources and key mediator Qatar said Tuesday a deal was "close" to free hostages Hamas took from Israel in exchange for Palestinian prisoners and a truce in the Gaza war.
Israeli Prime Minister Benjamin Netanyahu later said "we are making progress" and added that "I hope there will be good news soon".
Israel has vowed to crush Hamas over its unprecedented October 7 attack which killed around 1,200 people in Israel and saw some 240 hostages taken, according to official figures.
Netanyahu pledged on Monday that until all hostages are freed, there will be no letup in the war which has killed more than 13,300 people in Gaza according to Hamas officials.
Qatar, a mediator in efforts to secure the deal along with Egypt, said Tuesday that the negotiations were at "a critical and final stage".
Here is what we know:
'We are close' to deal: Hamas 
Early Tuesday, Qatar-based Hamas leader Ismail Haniyeh said in a brief statement: "We are close to reaching a deal on a truce."
Hamas and Islamic Jihad sources said details of the agreement would be announced officially by Qatar and other mediators.
"We are at the closest point we ever had been in reaching an agreement," Qatari foreign ministry spokesman Majed Al-Ansari said later, adding that negotiations were at a "critical and final stage".
Hostages and Palestinian prisoners 
Two sources close to the tentative deal have said that between 50 and 100 civilian hostages would be released, but no military personnel.
In exchange, Israel would free from its prisons 300 Palestinians, among them women and minors.
The transfer would span several days, with 10 hostages and 30 Palestinians prisoners to be released each day.
Tentative five-day truce 
According to the same sources, the deal includes a "complete ceasefire" on the ground for five days, with Israel allowed to fly sorties over northern Gaza for 18 hours a day.
The deal also provides for between 100 and 300 trucks of food and medical aid, as well as fuel, to enter Gaza, the sources said.
Stumbling block
The same sources said Israel had insisted that captive soldiers should also be released if they are related to a civilian abductee freed by the militants — despite Hamas objections.
"Qatar and Egypt are currently working with the US administration to resolve that issue," one source said, adding that only then would a date for a truce be announced.
Families voice frustration 
Relatives of the hostages met on Monday evening with Netanyahu, who told them: "We will not stop fighting until we bring our hostages home" and "destroy" Hamas.
But some of the families expressed frustration after the meeting.
"We wanted to hear about a deal and that return of the abductees is a priority among the war objectives. We didn't hear that," said Udi Goren, whose cousin is among the captives.
US president 'hopeful' 
On Monday, US President Joe Biden also indicated a deal was near.
"I believe so," Biden said at the White House when asked by a reporter whether a hostage deal was close.
His national security spokesman John Kirby later said: "We believe we're closer than we've ever been, so we're hopeful."
Red Cross talks 
Hope for an agreement grew after the president of the International Committee of the Red Cross, which has helped facilitate past prisoner exchanges and hostage releases between Israel and the Palestinians, met with the Hamas chief in Doha on Monday as well as with Qatari officials.
The ICRC said in a statement it was "insisting that our teams be allowed to visit the hostages to check on their welfare and deliver medications, and for the hostages to be able to communicate with their families".