A Mexican drug cartel claiming its members were behind the deadly kidnapping of four U.S. citizens last week handed over five of their men and left a note of apology, Mexican media outlets and The Associated Press reported Thursday.
In a letter obtained by a Tamaulipas state law enforcement official, the Scorpions faction of the Gulf cartel apologized to the residents of Matamoros (where the Americans were kidnapped), the Mexican woman who was killed by a stray bullet, and the four Americans and their families.
Photos circulating on social media show five men on the pavement with their hands tied – four of them shirtless – in front of a pickup truck, which has a handwritten letter of apology on the windshield.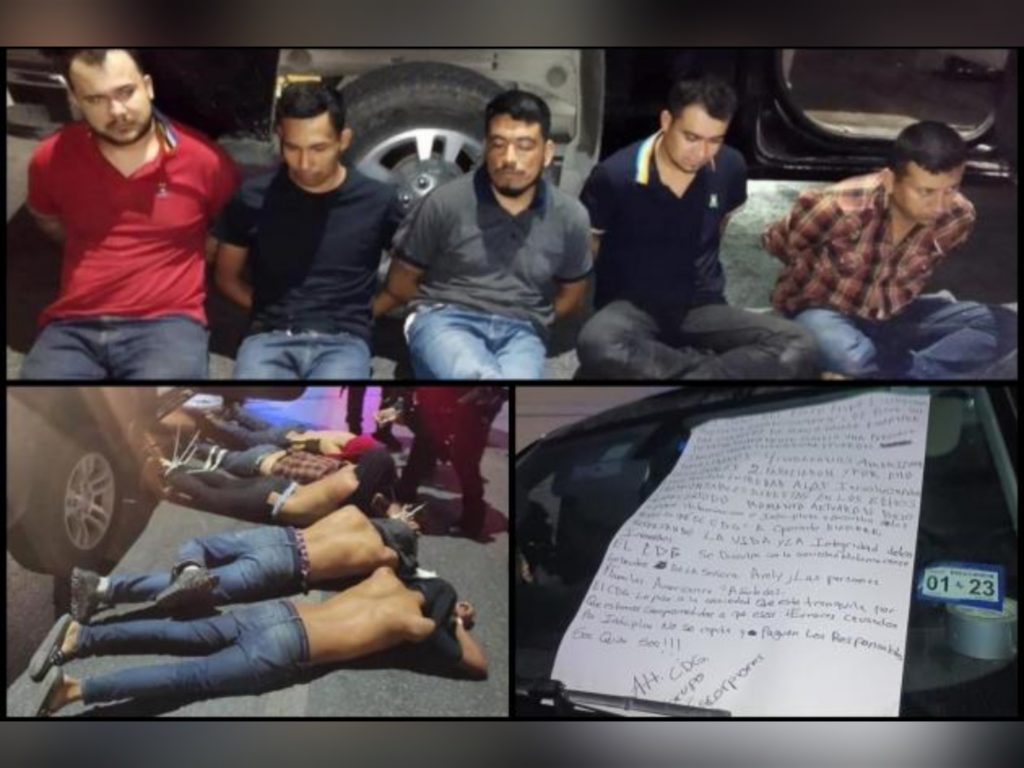 "We have decided to turn over those who were directly involved and responsible in the events, who at all times acted under their own decision-making and lack of discipline," the letter reads, adding that those people had gone against the cartel's rules.
Authorities have said the cartel members probably mistook them for drug smugglers and rival human traffickers.
What happened
Four American had driven from South Carolina to Mexico for one of the members, Latavia McGee, to undergo what was initially reported as a tummy tuck. According to Brownsville, Texas police spokesman Martin Sandoval, fifth traveling member Cheryl Orange said Latavia was actually getting "gluteal augmentation," aka butt enhancements. Also, they shared that Orange wasn't able to cross the border because she didn't have required travel documents.
After crossing the border in Texas, the group was chased by the cartel and their white mini van was shot up during the ambush.
This week, dramatic and graphic video of 4 U.S. citizens being kidnapped by armed men begin surfacing around the internet. The incident took place on March 3.
Authorities located them Tuesday morning on the outskirts of the city, guarded by a man who was arrested. Zindell Brown and Shaeed Woodard died in the attack; Eric Williams survived with a leg wound and Latavia was physically unharmed.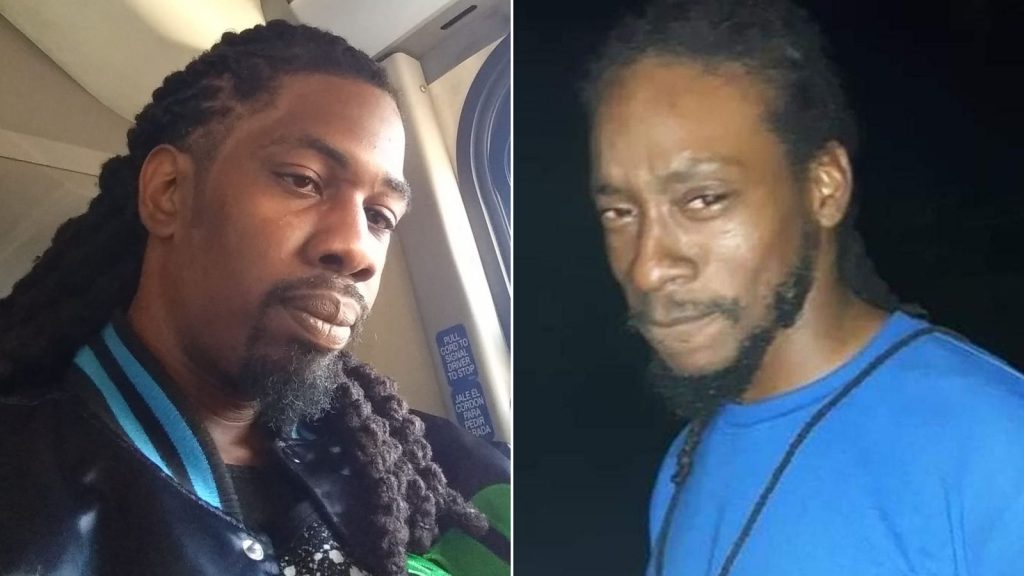 A Mexican woman, believed to be a 33-year-old bystander more than one block away, was killed in last Friday's incident.
The two survivors were returned to the U.S. and are receiving medical care. The remains of Woodard and Brown were handed over to U.S. authorities Thursday after undergoing autopsies.
Jerry Wallace, a cousin of Williams, told the AP the family's happy he's alive but does not accept the cartel's apology.
Investigators say that the Gulf Cartel are one of the oldest organized crime groups in Mexico.
Jerry Robinette, a former special agent in charge of Homeland Security Investigations in San Antonio, said he wasn't surprised the cartel handed to Mexican authorities the five men it claims were involved in the attack.
"Many times we've seen the cartel will police themselves," he said. "It's not good for their business. They'll clean up their own mess."
Matamoros is in Tamaulipas state, one of six Mexican states that the US state department advises travellers not to visit because of "crime and kidnapping".
Matamoros is one of the most dangerous cities in the country, as drug cartels control large swathes of the state of Tamaulipas and can hold more power than local law enforcement.
Alejandro Hope, a former Mexican intelligence speculated the attack on the Americans may have started as a robbery before escalating into an international incident, prompting cartel leaders to offer the five men as scapegoats.
"They call themselves a cartel, but they're just a bunch of unsophisticated thugs," Hope told USA TODAY.
He added that front-line law enforcement officials on both sides of the border work closely together and would likely continue to do so. 
Mexican President Andrés Manuel López Obrador said: "We are very sorry that this happened in our country and we send our condolences to the families of the victims, friends, and the United States government, and we will continue doing our work to guarantee peace and tranquillity."
There are 6 out of 32 states in Mexico that has a "Do Not Travel" advisory right now: Colima, Guerrero, Michoacan, Sinaloa, Tamaulipas, Zacatecas. There are also 7 other states that are marked, "Reconsider Traveling To."
Y'all please be careful.