Our Black children are great! Twin sisters, who were named Valedictorian and Salutatorian at New York's West Hempstead Secondary School, will be heading to Yale University.
The twins shared the exciting news on Good Morning America.
Gloria and Victoria Guerrier secured the No.1 and No. 2 rankings this year with a 105.3 grade point average and 104.9 GPA, respectively, finishing in the top 5% of their graduating class, according to the school.
The 17-year old fraternal twins said they were both "very happy" they had realized their longtime dream.
Victoria said, "We had been working for this for a long time but we never know what can happen in the four years, so we're very happy that it turned out the way we wanted."
West Hempstead Secondary School Principal Joseph Pumo said he's not surprised the Guerriers made it out on top, noting they both share a strong tenacity and that he could "not be more proud" of them.
Over the last four years, the Guerrier sisters say they've been "very competitive," especially with each other.
"Whenever I would get a certain grade, and it wouldn't look like hers, we would always compete, and it really helped us push each other and improve and always constantly reflect on how we're doing," Victoria Guerrier said.
Gloria echoed, "We really use each other to improve upon ourselves." She added, "I think that level of competition between us was what really helped us."
In addition to their academic accomplishments, the high school seniors are both athletic superstars — earning All-State honors in track and field, a sport they hope to continue in college.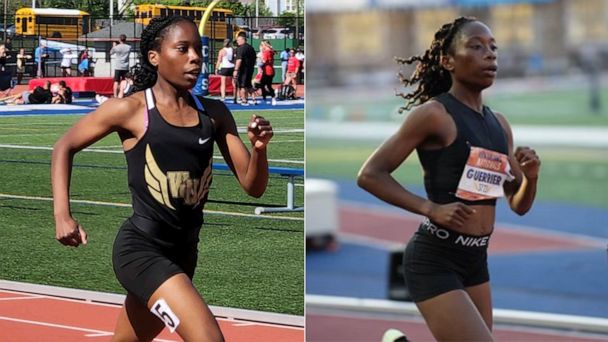 The Guerrier sisters will be attending Yale University in Connecticut in the fall and plan on majoring in computer science, specifically in artificial intelligence.
Although the young women have had their fair share of similarities, there's one thing they do know they won't be doing together on campus: being each other's roommates.
"I want to stay as far away from her as possible. I think we've been roommates for long enough. We shared the same room forever so I think it's best to venture out and meet a new circle of friends," Gloria Guerrier said.
Congratulations to these young queens and good luck at Yale!