In case y'all missed it, former Welcome to Sweetie Pie's star James "Tim" Norman was sentenced to life in prison Thursday for his role in a murder-for-hire plot that led to the shooting death of his nephew Andre Montgomery, Jr., authorities said.
Tim was found guilty last September of conspiracy to commit murder-for-hire, murder-for-hire and conspiracy to commit mail and wire fraud in the fatal shooting of 20-year-old nephew on March 14, 2016, according to a press release from the U.S. Attorney's Office Eastern District of Missouri.
Tim is the son of Robbie Montgomery, former Ikette singer and owner of Sweetie Pie's restaurant.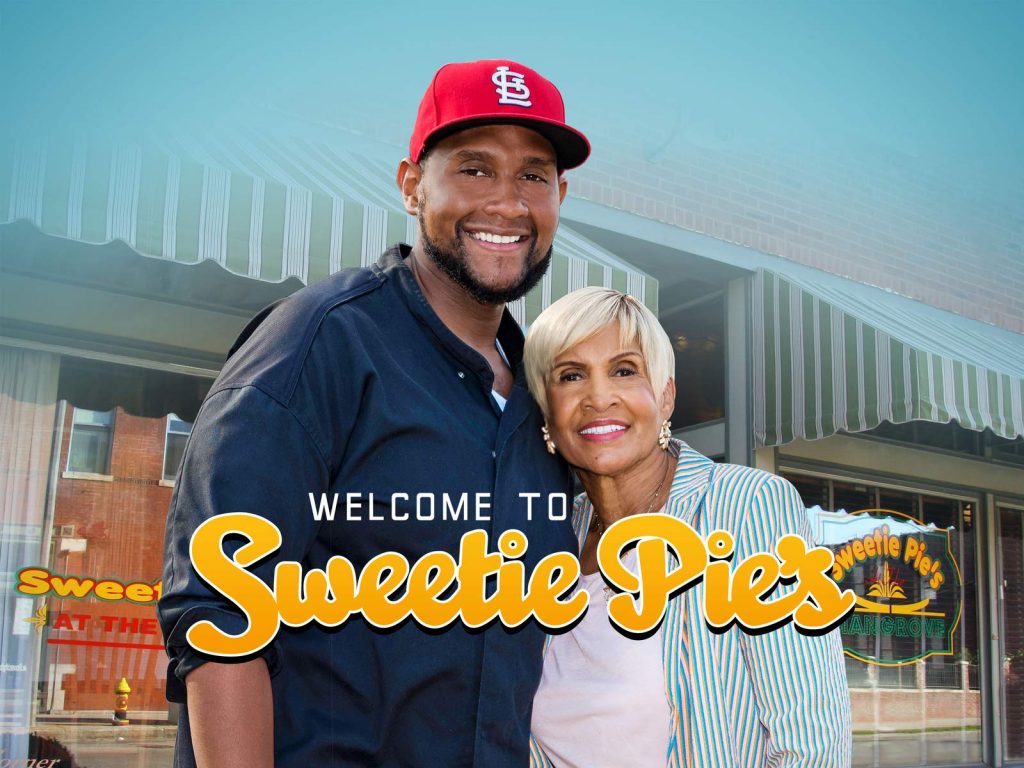 Andre was the son of Robbie's oldest son, who was also murdered. Tim and Andre were both regulars on the reality TV show — which documented their family's soul-food business for nine seasons from 2011 to 2018 on the OWN network.
Breakdown of the Case
Tim arranged his nephew's murder through intermediaries in an attempt to cash out on a $450,000 fraudulent life insurance policy that he took out on Andre in 2014, prosecutors said.
"Tim Norman portrayed one image to the public, but there were more sinister intentions lurking underneath," Assistant U.S. Attorney Angie Danis said during Thursday's sentencing hearing, per the press release.
Last week, Tim went on social media to maintain his innocence.
"I'm still in disbelief. The feds knew 100% I did not do those insurance policies. But the jury didn't get to hear that," Tim wrote in a Feb. 23 Instagram post captioned "#innocent."
The life insurance policy included "numerous false statements regarding Montgomery's income, net worth, medical history, employment and family background," an earlier press release stated.
Tim also had three co-defendants: Travell Anthony Hill, Terica Ellis, and Waiel "Wally" Rebhi Yaghnam, all of whom have pleaded guilty in connection with the murder-for-hire conspiracy.
In October 2022, Travell, of St. Louis, was sentenced to 32 years in prison after admitting he fatally shot Andre with a .380-caliber handgun after being told of his location by a woman (Terica) who knew both Tim and Andre, authorities said. Travell, now 31, was later paid $5,000.
Terica, who is now 39, was paid $10,000 for her part. She claimed she knew Tim was going to take some form of action, but she did not know Andre would be shot. Terica was sentenced in January 2023 to three years in prison.
The insurance agent, Wally, was sentenced to three years in prison last November. According to prosecutors, he was accused of helping Tim take out multiple insurance policies beginning in October 2014.
Those policies include a life insurance policy for $250,000 through Americo Insurance Company, as well as two different policies through Foresters Insurance for $200,000 and $250,000, per a criminal complaint obtained by the St. Louis Post-Dispatch.
In 2015, Tim attempted to obtain a replacement policy through Foresters Insurance, but was denied, according to the complaint.
Following Andre's death, Wally then helped Tim file a claim on Andre's life insurance policy, authorities said.
Tim was arrested on federal charges and was booked into the Madison County Detention Center in August 2020, WLBT reported.
U.S. Attorney Sayler A. Fleming said in a press release, "Although Andre's family was robbed of their loved one, hopefully this result will provide some measure of peace and justice for them."