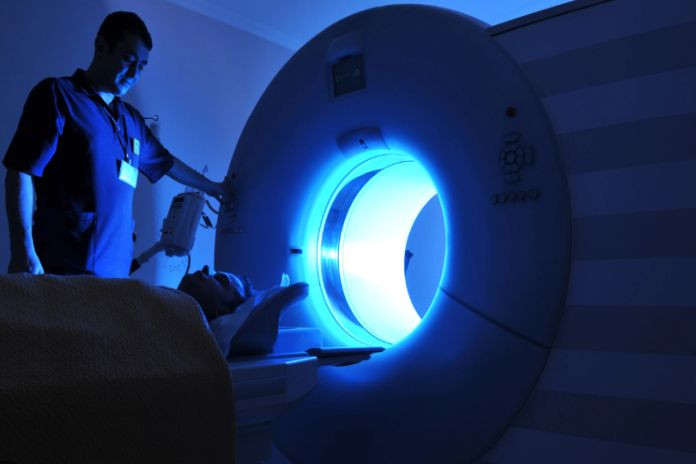 MELBOURNE, Australia – Telix Pharmaceuticals Limited (ASX: TLX, Telix, the Company) on May 1, announces first patients have been imaged in Canada with its commercially available prostate cancer imaging agent, Illuccix® [kit for the preparation of gallium (68Ga) PSMA-11 for intravenous injection].
With Illuccix now available nationwide in Canada through Telix's partner Isologic Innovative Radiopharmaceuticals (Isologic), INITIO Medical Group in Burnaby, BC (INITIO) became one of the first sites to administer this novel PSMA-PET imaging agent that can help healthcare professionals diagnose the stage and spread of prostate cancer – an important step for men with this disease.
Dr Philip Cohen, INITIO director and division head, Nuclear Medicine, Lions Gate Hospital in North Vancouver, said:
"Nuclear isotope therapy enters a new era with the ability to see and diagnose invisible cancers based on their molecular "signature" and then target them based on the same signature. Now if we can see the cancer we can treat it, and potentially control, and eventually someday cure this terrible disease."
Illuccix, after radiolabeling with gallium (68Ga), is indicated for use with positron emission tomography (PET) of prostate-specific membrane antigen (PSMA) positive lesions in men with prostate cancer:
With suspected metastasis who are suitable for initial definitive therapy;
With suspected recurrence with elevated serum prostate-specific antigen (PSA) level.
Illuccix is the first and only PSMA-PET imaging agent to have been granted regulatory approval in Canada. Health Canada became the third regulatory body worldwide to approve Illuccix, which is also commercially available in Australia, New Zealand and the United States.
André Gagnon, president of Isologic, added:
"PSMA-PET is emerging as a standard of care worldwide, and it is tremendous that we can now provide Canadian physicians and their patients with this innovative new diagnostic tool via our national network, servicing 265 hospitals and clinics."
Kevin Richardson, chief executive officer for Telix Americas, continued:
"The launch of Illuccix in Canada marks an important milestone for Telix and the ~24,000 men who will be diagnosed with prostate cancer in the country this year. Widespread availability of PSMA-PET imaging, via Telix's distribution partner Isologic, will help deliver on a significant unmet medical need for the men in Canada and their families affected by this disease."