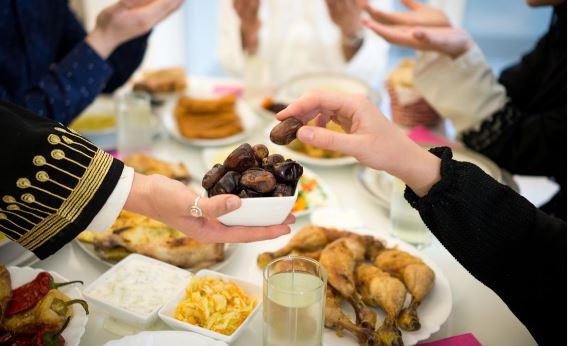 On the evening of Friday 21, Muslims around the world will begin the Eid al-Fitr celebrations that mark the end of the month-long fasting of Ramadaan.
For many, it is a time for sharing, coming together as family and friends, and feeling the powerful strength of community – especially through food.
But with food prices on the rise, many people will be looking for cost-effective ways to celebrate.
Here are four ways you can stretch your rands to make sure that your family has enough when they sit down to celebrate Eid.
1. Plan ahead
The Eid feast is something of a significant expenditure after the Eid prayers. There are many ways to curb excessive spending here.
Plan ahead and know what food you want to serve for the day, and budget accordingly.
This plan will allow you to prioritise what you want for the day and resist the temptation to buy unnecessary items. Of course, it would be wise to avoid the delicacy section as this tends to run up the bill.
2. Shop in advance
When you see specials on items you need for your planned meal, buy them. You can freeze the items or cook them in advance and then freeze them. This will help you to spread the costs over a couple of weeks.
3. Grocery items that have been reduced
When visiting your local retailer, be on the lookout for items that have been reduced. Many South African retailers will reduce the cost of the item because it is out of season.
4. Check the kitchen
Plan your shopping list and meals and check what you have in the kitchen before heading out to buy your groceries. Planning your meals this way will bring your grocery bill down a lot. This will also help minimise buying items in the spur of the moment. If you know what you need, stick to that.
5. Buying in bulk
Another way to save costs would be to buy in bulk. Buying in bulk significantly reduces costs in the long run, though the upfront payment may be a little more than usual.
But if you are planning a large feast, then buying in bulk would probably be the best action plan.
Also, buying in bulk means that there is no waste because people will buy exactly what they need for their pantry.
To make sure there is no wastage when bulk buying, monitor how much you consume in a month and then calculate how much you need over a longer period of time.
6. Be in the know
You need to research the discounts the different South African retailers have and then compare prices. Once you have compared the prices, you can decide where to purchase your goods.
7. Bring and share
If everyone contributes, it can ease the burden on just one person or family having to dig deep. Someone can be put in charge of starters, two to three people in charge of mains, and someone in charge of desserts. That way everyone gets to contribute.