The Philippines is not just gearing up to become a global blockchain hub; the island country is also home to a growing number of innovations, including building smart cities as well as expanding its fintech, web 3, NFT, and digital currency spaces—and the Southeast Asia Tech Week saw all these happen.
Hosted by Digital Pilipinas, the Southeast Asia Tech Week last March 21 at Astbury, Makati, saw members from private, local and international government sectors collaborate to create a better architecture for the Philippine finance sector.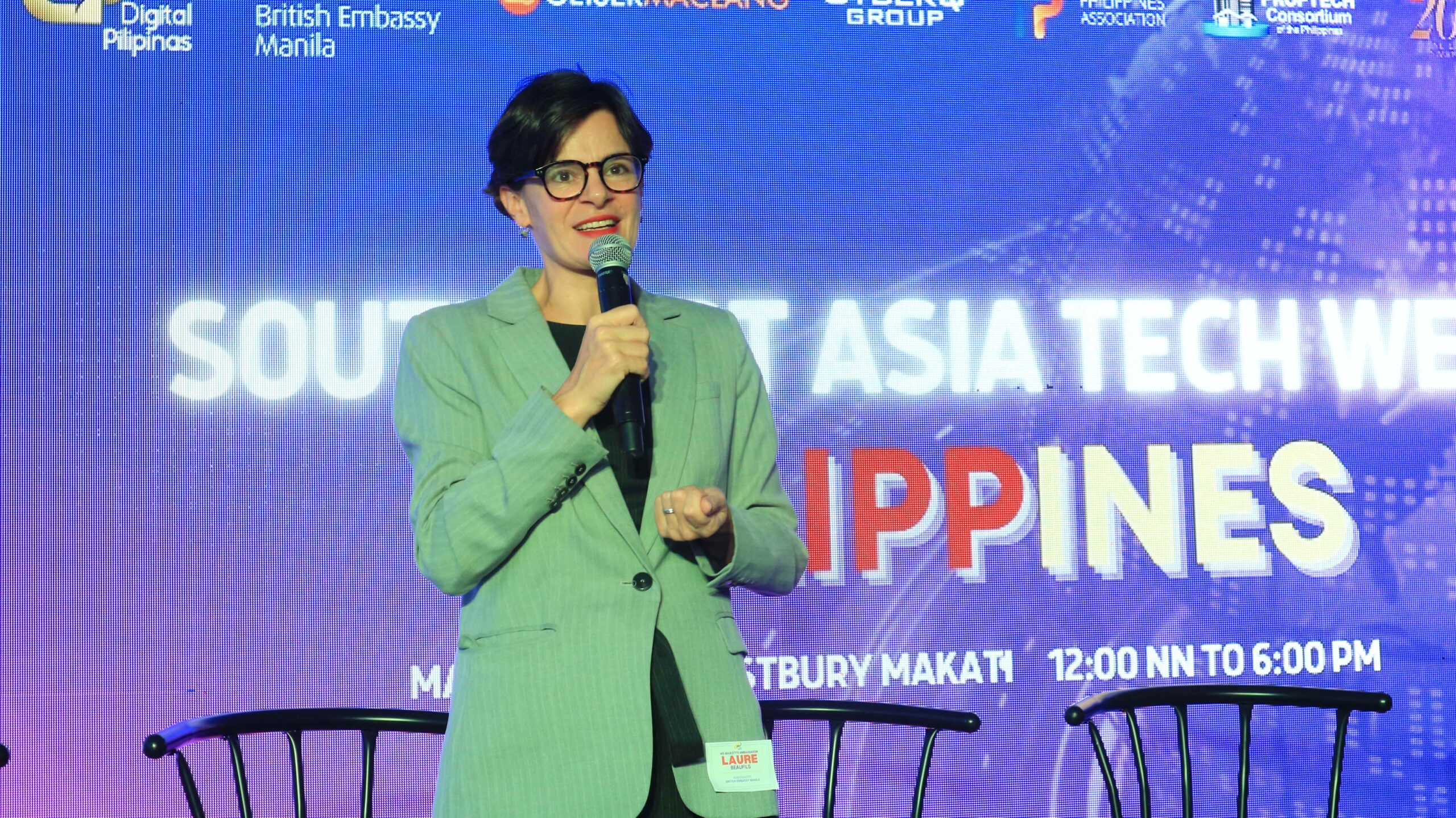 Digital Pilipinas Lead Convenor Amor Maclang invited personalities including His Majesty's Ambassador to the Philippines Laure Beaufils, Department of Trade and Industry Undersecretary Rafaelita "Fita" Aldaba, Revolut's Martin Cortez, Great Deals' Steve Sy, Securities and Exchange Commission Commissioner Kelvin Lee, as well as Angkas Co-founder Angeline Tham to lead the panel discussion by talking about enabling Philippine unicorns and startups. Before the panel discussions, Beaufils and Aldaba revealed their plans for the Southeast Asian country.
"We (the U.K. government) want Manila to be on the map, and it will be on the map from a tech perspective," Ambassador Beaufils said.
Following the panel on startups and Philippine unicorns, Maclang and Aldaba signed a memorandum of understanding (MOU) enabling the partnership of Digital Pilipinas and DTI-CIG—aiming to bring in incumbents and legacy players in the space to support the ecosystem in the country's provinces, give guidance to AI startups, bring in more funds, and find the Philippines next 'Tamaraw.'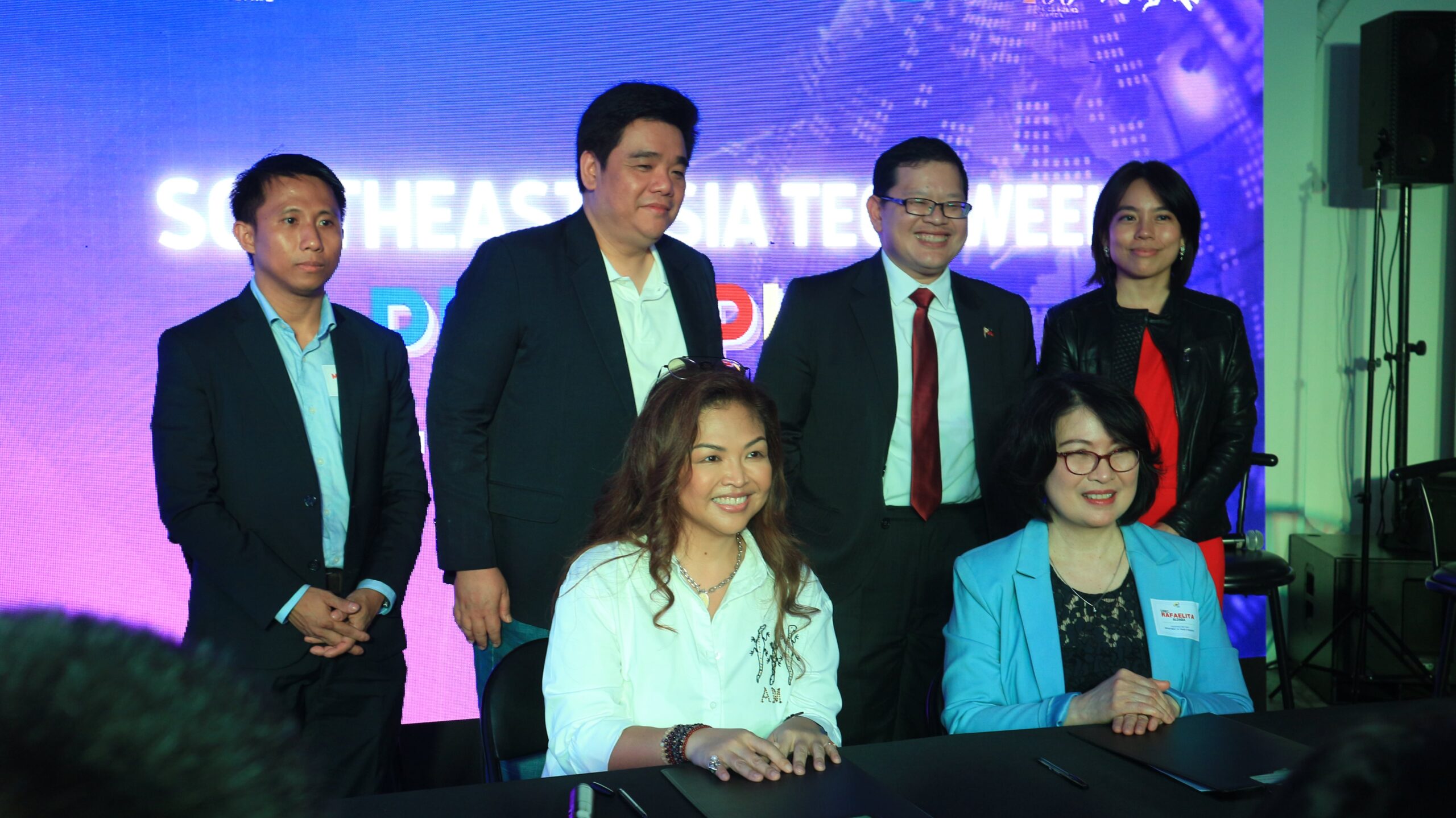 Nation's approach to cybersecurity
Filipinos are known among the tech-savvy nations in the world, even amidst challenges like having slow internet connections. This is thanks to the young demographic of Filipino youth who are interested in nascent industries like blockchain, digital currency, and play-to-earn gaming. However, since Filipinos are heavily inclined to use and be early adoptions of technology, we are also the most vulnerable to hacks and attacks. Just last year, Filipino Axie players were reportedly the most affected by the $625 million Ronin Bridge attack.
This proves that although we are leaning toward a more digitalized country, our resources that protect users from hacks or attacks still need to improve. And this is what Southeast Asia Tech Week tackled in their cybersecurity panel discussion by answering, "Why is cybersecurity and regulation sexy?"
KPMG Philippines Jallain Manrique, CyberQ Group's Robert Tayag, Luna Securities' Francis Diaz, Global Blockchain Business Council Ambassador Maria Gaitanidou, and Standard Chartered Bank's Masayuki Fujimoto all had the chance to answer Maclang's query.
"Technically, when we say industries that are vulnerable, there aren't specific ones because as long as you guys hold data—like customer data, customer information, business in making money, keeping money, records of money and all that—you are vulnerable. Cybersecurity is everybody's priority right now," Tayag expressed.
He continues to explain that cybersecurity is bigger than drugs, and every sector, like healthcare, must get serious about it because our country aims for digital transformation.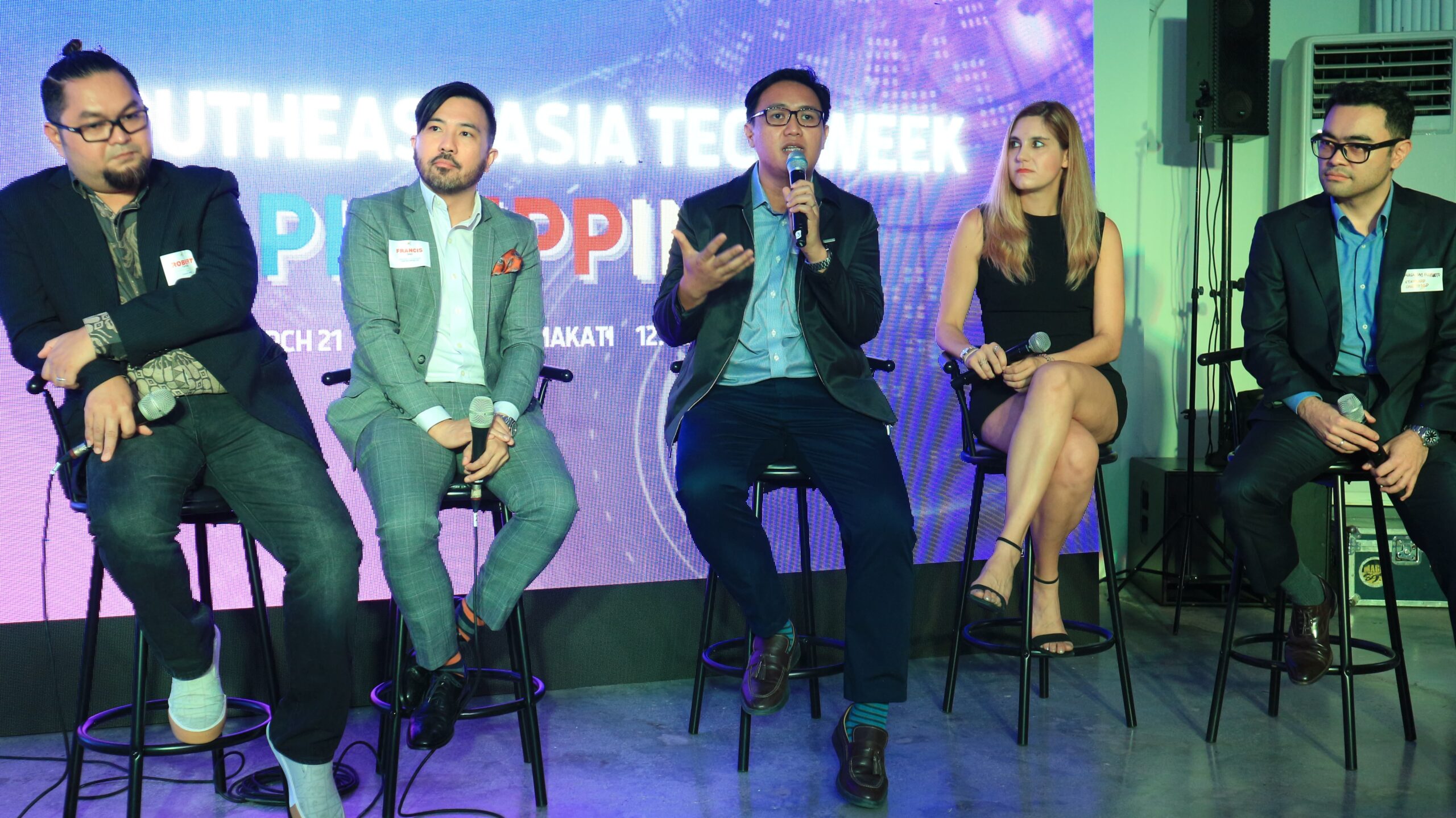 As for regulating new tech startups, banking, and digital space, Gaitanidou reminds the audience not to fear regulators, saying that "regulation is there to provide structure, help organize, and get accepted (in different jurisdictions)."
Maclang asked Jallain which industries he thinks will continue to be vulnerable this year and next. "All of the verticals that we see like transacting online are by default vulnerable to cybersecurity attacks," the partner and head of tech consulting, cybersecurity, and managed services at KPMG Philippines noted. Jallain then explained that even academes, e-commerce, and healthcare sectors could be subjected to cybersecurity attacks. Reiterating that whatever industry is in demand—as long as it holds data and the attackers would gain profits—will essentially be susceptible to attacks.
Speaking on the regulation side, Jallain agreed with what Gaitanidou said about financial regulators. Expressing to everyone at the Southeast Asia Tech Week that there has to be a change to their mindset and consider regulators as "strategic partners."
"You need to work with us to see how we can jointly improve the industry that you're involved in," he pointed out.
Philippine technology scene on Web 3, NFT, DeFi, and digital currency
Wrapping up the event was a short panel discussion on fintech, web3, NFT, Defi, and digital currency moderated by Fintech Philippines Association Member and Co-founder and Trustee of Rural Bank of Silay Jove Tapiador.
Tapiador started by asking a tricky question about the challenges each panelist encountered working in a nascent space like blockchain. CEO and founder of Metaverse Ventures and Platforms Inc. Germ Inajada shares that since they are a web3 company, they find it hard to look for examples or guidance from other companies because everyone is still figuring things out—but in the silver lining, these are the issues that they want to solve.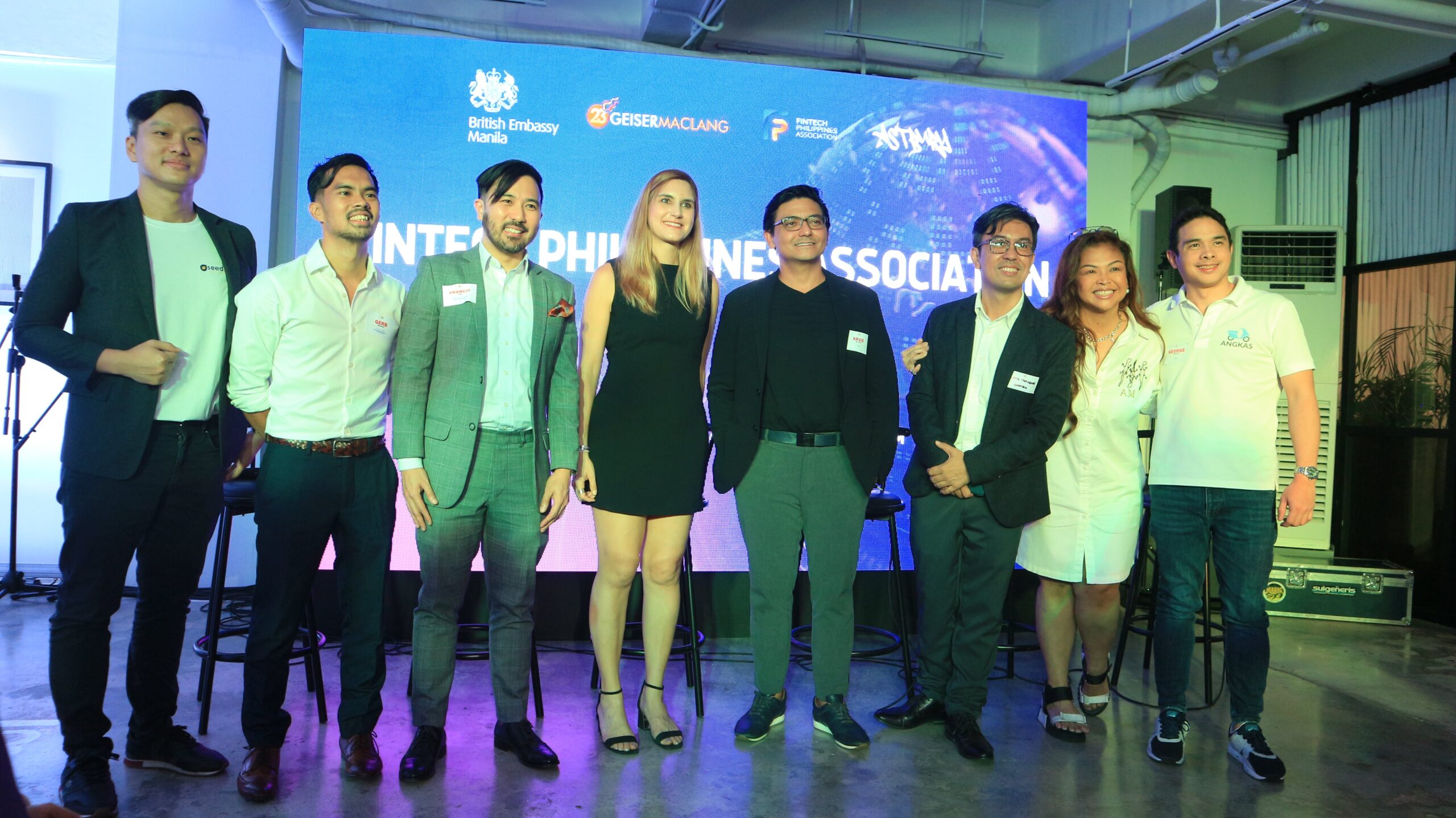 "There is really no way to look at how to do things. Nobody is ahead, maybe somebody is a few steps ahead, but so far, there are no templates to follow," he stated.
As for Luna Securities Co-founder Francis Diaz, their challenge goes back to regulation. Arvie de Vera, a Trustee of the Fintech Philippine Association, also goes back with regulation, stating that "regulators [also] want the regulation changed. They need to be proactive to discuss how they want to change Web4 and how the risks would be."
However, for Gaitanidou, the main problem is gaining trust. "What's more important, where everyone is spending more time, is gaining the trust of customers," she pointed out. "Because at the end of the day, it is a trust game. See what happens if there's no trust. I think most of the ventures spend most of their time convincing their customers."
Injada shared the same sentiments with CoinGeek during the sidelines of the event, stating that trust is particularly critical, especially with what the digital currency space is experiencing right now.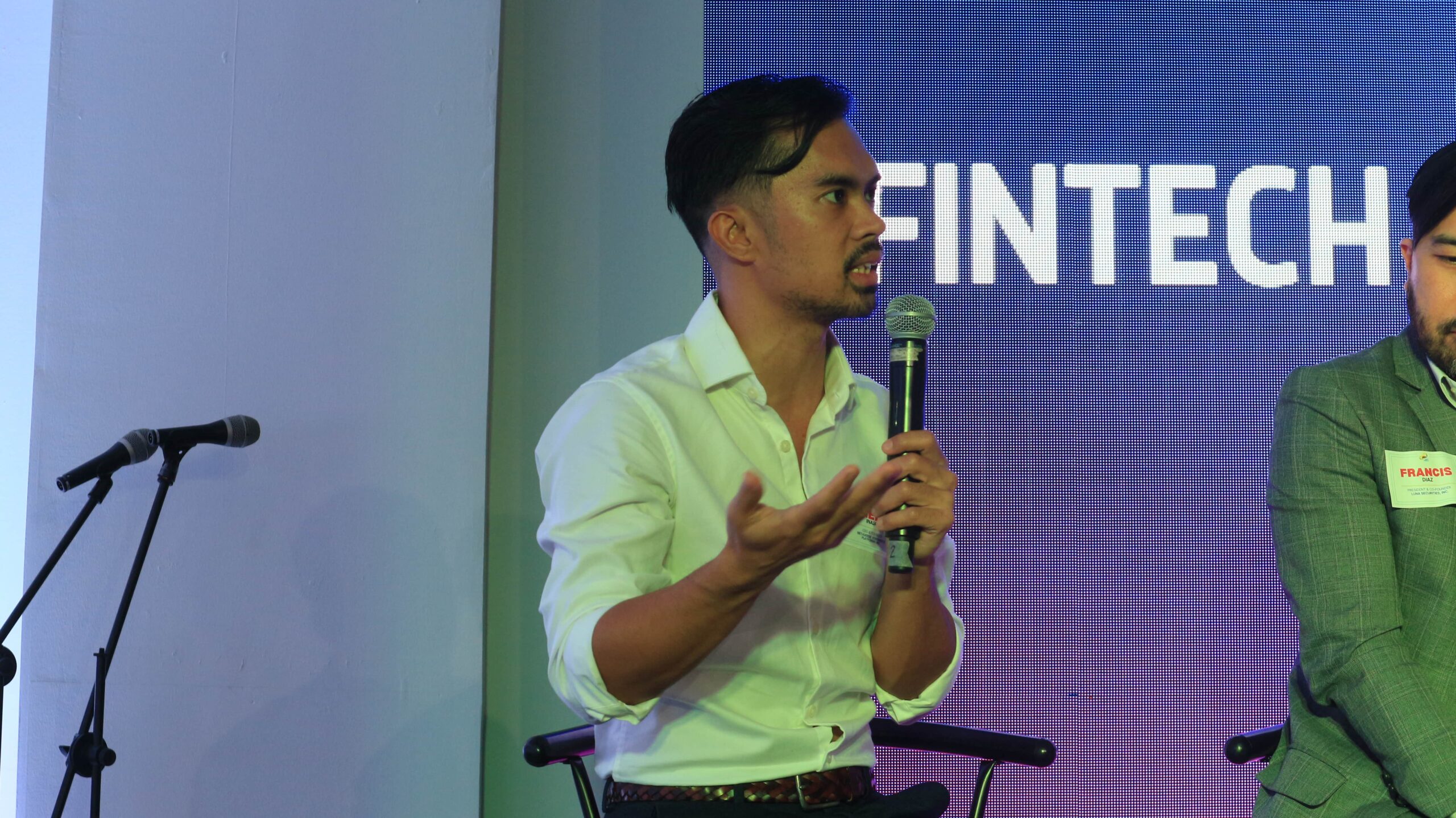 "I think it's mainly trust because during the last bull run, many users were burned thinking that entering crypto will be easy money, easy buck, and their profit will be sure," Injada expressed.
"People think that if I put PHP 10,000, it's gonna be PHP 100,000 overnight. It's not going to be like that. And so I think in the next run—in the next Bull run or the next cycle wherein a lot of people onboard crypto again—that [trust] would be the main challenge. How would these new companies or new organizations come in and offer services, and how would they gain trust if people were once burned?" he asked.
Still discussing the challenges in nascent industries like web3, Injada stated that people earning 'crypto' are still discriminated.
"When [crypto enthusiasts] apply for their visas to go abroad, the customs people would ask for their source of income, and when they say I'm a crypto earner, their visas wouldn't likely be approved," he said.
Despite these issues with emerging technologies, Inajada still acknowledges that the future of work would be in the metaverse. The CEO and founder tells CoinGeek, "The hypothesis is that everyone has been comfortable working from home, so why not take that further toward everyone working digitally? I think in this space, you block out the noise and listen to the signals. You have companies like Meta/Facebook that put billions of dollars of investment into the metaverse. So it's obviously something that is going to happen, and it's really a matter of when."
Watch: Philippine Fintech Festival Highlights
width="562″ height="315″ frameborder="0″ allowfullscreen="allowfullscreen">
New to Bitcoin? Check out CoinGeek's Bitcoin for Beginners section, the ultimate resource guide to learn more about Bitcoin—as originally envisioned by Satoshi Nakamoto—and blockchain.