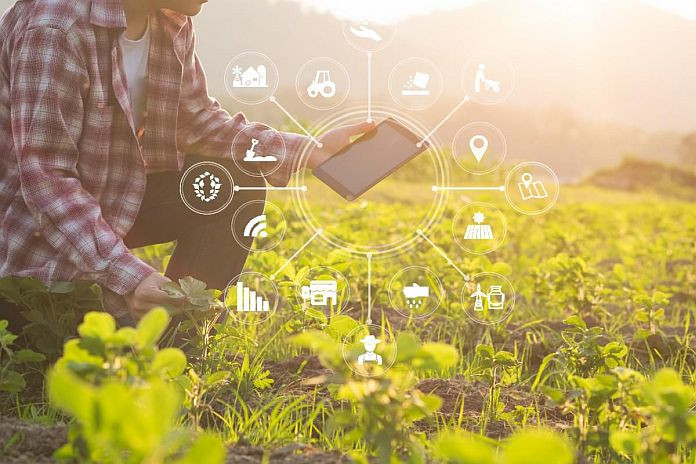 BRIDGETOWN, Barbados – Recognising the need for an accessible digital platform to facilitate innovative approaches to agricultural production in its Borrowing Member Countries (BMCs), the Caribbean Development Bank (CDB), is providing USD 400,000 for preliminary studies to drive the development and piloting of a Climate Smart Agriculture Knowledge and Information Platform (CSAKIP).
The platform, which will be designed closely in collaboration with major stakeholders involved in the regional agricultural landscape, including universities, commodity groups, agriculture development institutions and regional coordinating mechanisms, represents a significant opportunity to advance multiple facets of agricultural production which is crucial for the region's growth.
"The Caribbean is well-positioned to effectively enhance the output of its agriculture sector while fostering sustainable practices and reinforcing market linkages. A knowledge and information platform can increase stakeholders' access to climate-smart agriculture technologies, data and practices, which is particularly important as the region remains heavily reliant on food imports, leading to global supply and price shock vulnerabilities," said Dr Martin Baptiste, CDB's social sector division chief.
He continued: "The project will seek to determine the feasibility of such a platform and its potential to enhance agriculture human capital, by, among other things, serving as a teaching tool and a mechanism for the multidirectional flow of vital information."
CDB's assistance in this initiative supports the bank's objective of increasing the use of information technology to modernise the agriculture sector in all BMCs. Envisioned as a catalyst for rural advancement, CSAKIP will be particularly beneficial for key demographics, including farmers, agriculture entrepreneurs and students, who will be equipped with a platform that can identify information gaps, enhance skillsets and elevate the region's capacity to produce safe and sustainable food.
Staying true to CDB's inclusive approach to development, the project will take a gender-responsive approach ensuring that women, who have significant presence in the agriculture industry and are primarily responsible for meeting the dietary and nutritional needs of households, are not disadvantaged by factors that could give rise to gender-based inequality.
Scheduled to roll out over a three-year period, CSAKIP, while being in alignment with CDB's goal to be a centre for knowledge and information for BMC's and the wider Caribbean region, will also forge strong linkages between vital sectors such as health and tourism.