Cardano (ADA), a prominent player in the realm of smart contract tokens, is emerging as a strong competitor to Ethereum. Its upward trajectory appears unyielding. After weeks of consistent growth from its October lows at $0.24, ADA is gearing up for another promising week. In the past 30 days alone, ADA has enjoyed a remarkable 36% surge. This pushed its price to $0.351 at the start of the week. With a 24-hour trading volume of $328 million and a market cap of $12.4 million, Cardano is undeniably leaving a significant impact on the market.
At press time, ADA was trading at $0.3556 with a 3.61% daily surge.
Examining the Week Ahead
Forecasts from the Changelly suggest that Cardano is likely to encounter a 3% average dip over the coming week. Nonetheless, this dip is anticipated to be followed by a modest 2.22% upturn on Nov.10. This will likely propel ADA's value to nearly $0.350170. However, the bullish trend may face some challenges during the weekend. As the week draws to a close, ADA is expected to experience an 8.21% decline. This could potentially bring its value down to $0.3144.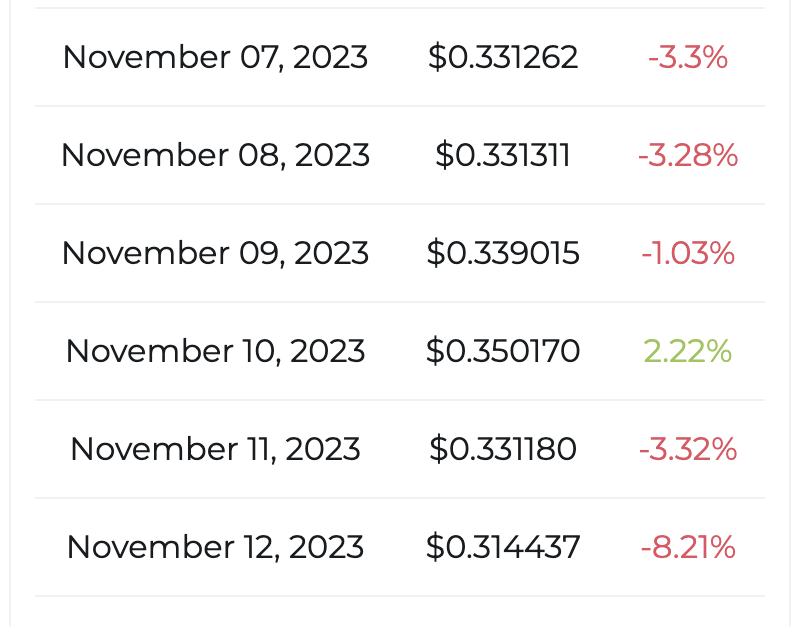 Also Read: Cardano (ADA) Price Prediction: November 2023
The Role of Cardano Whales in ADA's Price Dynamics
A noteworthy aspect of Cardano's recent performance pertains to the activities of whales. These whales have recently engaged in transactions surpassing the notable threshold of $1 million. Such surges in whale activity, frequently surpassing 6700 transactions, are typically interpreted as bullish indicators, particularly in a market downturn. However, given Cardano's consistent price growth since October, it is plausible that these whales are strategically moving ADA. They are doing so while speculating on higher prices, possibly reaching the coveted $1 mark.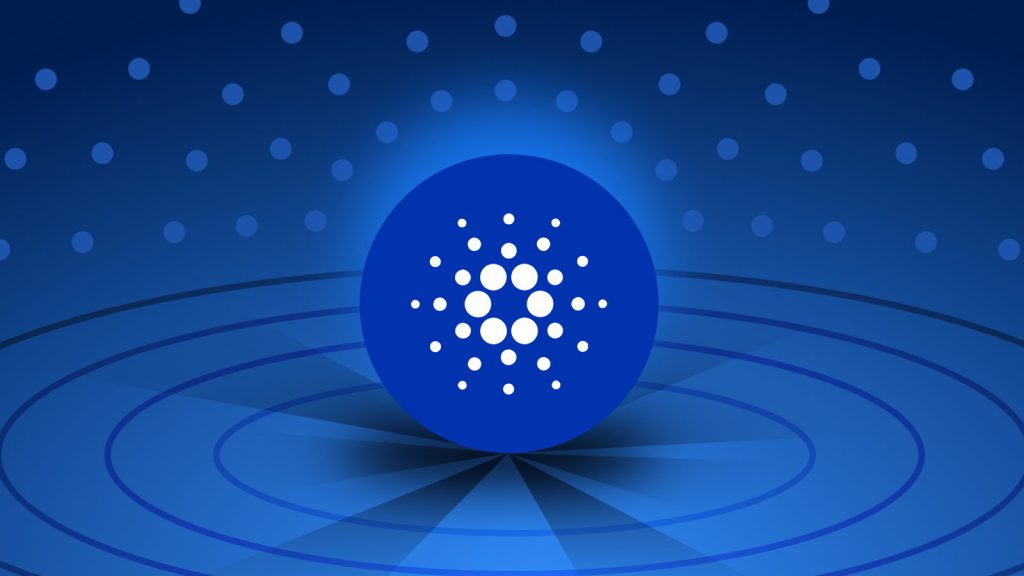 Also Read: Cardano (ADA) Price Prediction: Mid-November 2023
While the crypto market is noted for its inherent volatility, Cardano's enduring gains and the recent surge in whale activity have unquestionably attracted the attention of investors and enthusiasts alike. As the rivalry between Cardano and Ethereum intensifies within the smart contracts domain, the crypto community will be closely monitoring ADA's performance in the forthcoming week.
Will ADA manage to sustain its bullish momentum, or will it face the projected setback during the weekend? Only time will provide the answers, but one thing is certain – Cardano's journey is far from over, and the cryptocurrency world is poised for an exhilarating journey ahead.