Following the election results for the BRICS invitee, Argentina is now set to replace its peso with the US dollar. Indeed, incoming President Javier Milei did not mince words about his plans for the country's currency. Specifically, he expressed the dollarization that is set to take place under his regime.
Argentina was one of six nations in the BRICS expansion plan announced at the 2023 summit. However, Milei's victory certainly puts that invitation in jeopardy. Considering his perspective on the West and China, it is expected that the nation will reject the invitation.
Also Read: Could Argentina Be the Next El Salvador for Bitcoin?
Argentina to Replace Peso With the Dollar as New President Arrives
For much of the last year, Argentina has seen its economy struggle mightily. Subsequently, the country has sought new leadership with presidential elections that culminated in a change of guard. Now, with economic radical Javier Milei set to take office, the country's trajectory has greatly shifted.
Therefore, despite its inclusion in BRICS expansion plans, Argentina is set to replace its peso with the US dollar. Moreover, Milei has discussed his opinion on the Argentinian currency and the central bank. His opinions on dollarizing the country have not been silenced, and it appears as though a dollar-driven economy for the nation is a matter of time under Milei.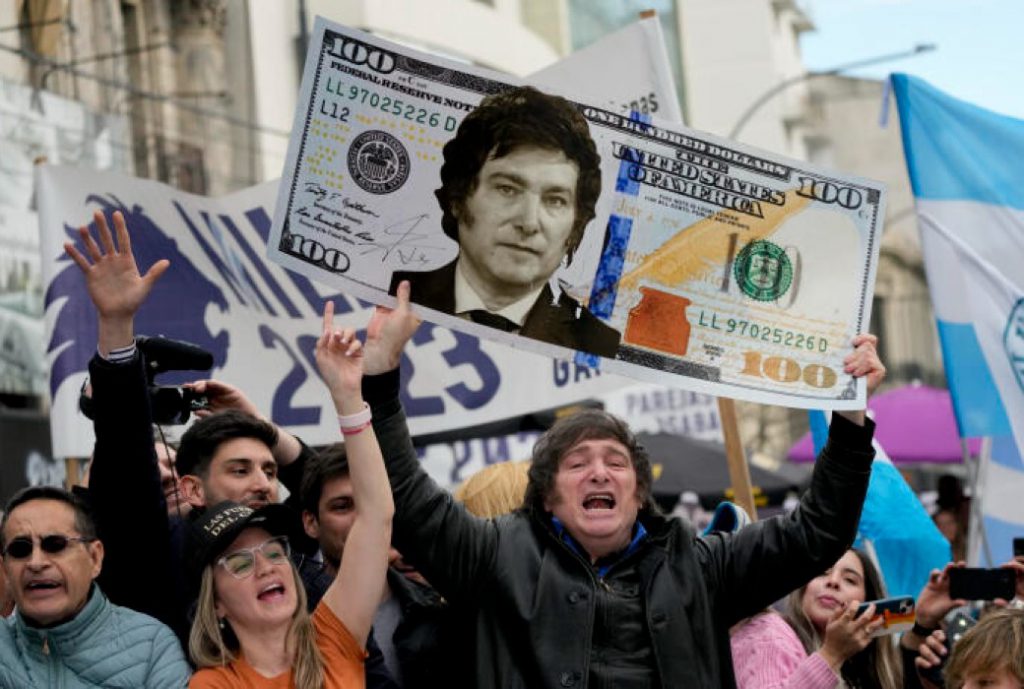 Also Read: Argentina's Inflation Rises to 143%
"No one wants that repugnant paper that is the peso, because it is the currency issued by Argentine politicians," Milei stated. "And that paper can't be worth even excrement because that garbage is not even good as fertilizer. Thereafter, he stated, "With the increase in purchasing power through dollarization, people could save more."
Despite pushback on the plan from economists, it is likely to move forward. The election of Milie based on radical plans like these point to consensus among Argentinians Moreover, his perspective on the BRICS means a rejection of invitations is likely. With a dollarization focus, Argentina and the BRICS alliance appear to be moving in different directions.