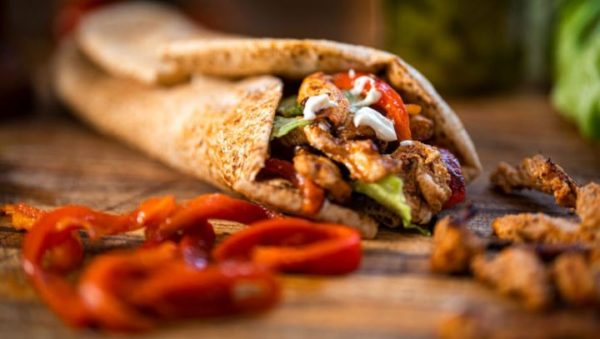 It is fast and easy, but never lacking in flavour – that is the joyous thing about street food.
Street food is designed to fuel busy people who only have a little pocket change to spare and almost no time.
In celebration of Africa Month, below we take a look at the history of street food and Africa's best street foods.
African street food is some of the best in the world. With over 50 countries on the continent, you will be able to find a variety of unique tastes and flavours.
African street food is a dish that is authentic to the culture it comes from. It is made and sold by locals, so when you eat street food, you are getting an immersive experience of the country and its people.
Street food, believe it or not, is actually an ancient food. It comes from ancient Greece, to be exact.
Research reveals that way back then, Greek street food consisted of bits of fried fish that were sold from street vendors at all times of the day. Its customer base encompassed mainly the lower classes living within the confines of Rome.
The lower classes favoured street food because their own homes did not come equipped with any means to prepare hot food for their families and themselves. So, no ovens and no hearths meant residents would take to the streets and purchase fried fish from vendors.
Here is a taste of some of the most popular African street food to discover.
1. Bunny chow
The humble bunny chow is a staple, not only in Durban but across South Africa. It represents the fabric of South Africa's rich and colourful heritage.
A bunny chow is basically made from half a loaf of bread (with the inside scooped out and kept to dip in the gravy). The hollow loaf is then filled with delicious authentic Indian curry – made from lamb, mutton, or vegetables. Beef, chicken, or mince can also be used.
2. Ugali
Ugali is also known as, nshima, sadza, papa, or phuthu depending on where you are in Africa. Everyone has their way of cooking it, the most common ingredients used are salt, maize meal, or cornmeal in boiling water. Nshima can be enjoyed with a side dish of your choice from eggs, meat, vegetables, or anything that tickles your fancy.
3. Mozambican prawns
Mozambican prawns are one of the popular dishes in the country, and they are grilled or fried and spiced with a fiery peri sauce.
They are served with either French fries or rice. A popular dish that has no Portuguese influence such as the chilli and peri spices is Matata, which is a seafood stew that is usually prepared with clams in a peanut sauce.
Also popular are prego rolls (steak sandwiches) and peri chicken, which consists of chicken marinated in lemon juice, garlic, and peri sauce and is usually eaten with potato fries.
4. Gatsby
Are you even a real Capetonian if you do not appreciate a good gatsby? The gatsby sandwich, perfect for sharing with friends, originated from Cape Town.
It is a foot-long roll filled with chips and add-ons range from chicken, beef, calamari, or salami. For that extra flavour, you can add your preferred sauce.
5. Shawarma
Marinated and spit-roasted, shawarma is a delicious Middle Eastern meat treat whose origins can be traced back to the Ottoman Empire era, while its name stems from the Arabic pronunciation of the Turkish word çevirme (lit. to turn; turning), and refers to the rotating skewer on which the meat is cooked.
Shawarmas are made with either lamb, turkey, chicken, beef, or a mix of different meats which are slow-cooked for hours and basted in their own juices and fat, gaining an incomparable succulence, but the real secret to a perfect shawarma is in the marinade.
6. Akara
Akara is a deep-fried bean cake made with grounded beans mixed with pepper, onions, and other spices. This tasty food is quite popular in Nigeria.
It is light and protein-packed, making it the ideal snack. Akara is best eaten with Agege bread, which is popular for its soft texture and its versatility with different Nigerian dishes such as stew.
Use peeled brown beans, ground, and blended with onions and spices to make Akara and vegetables for deep frying.
7. Mopane worms
While the idea of eating insects provokes immediate discomfort, the delicious savours of Zimbabwe's fried mopane worms have won the hearts of those who try them.
This is because not only are they so tasty, but they are also incredibly high in protein, iron, and calcium, and their consumption is ecologically-friendly. Mopane worms are eaten fried with tomatoes, onions, chillies, and peanuts.
8. Vetkoek
Vetkoek, literally meaning fat cake, is one of the most loved traditional dishes in South Africa. Vetkoek is something that is very popular in the townships, usually served with polony or cheese or even better, both.
It later progressed to inner cities due to the level of demand in areas around certain cities. While some people prefer buying, other people prefer making vetkoek themselves at their homes.