<< Back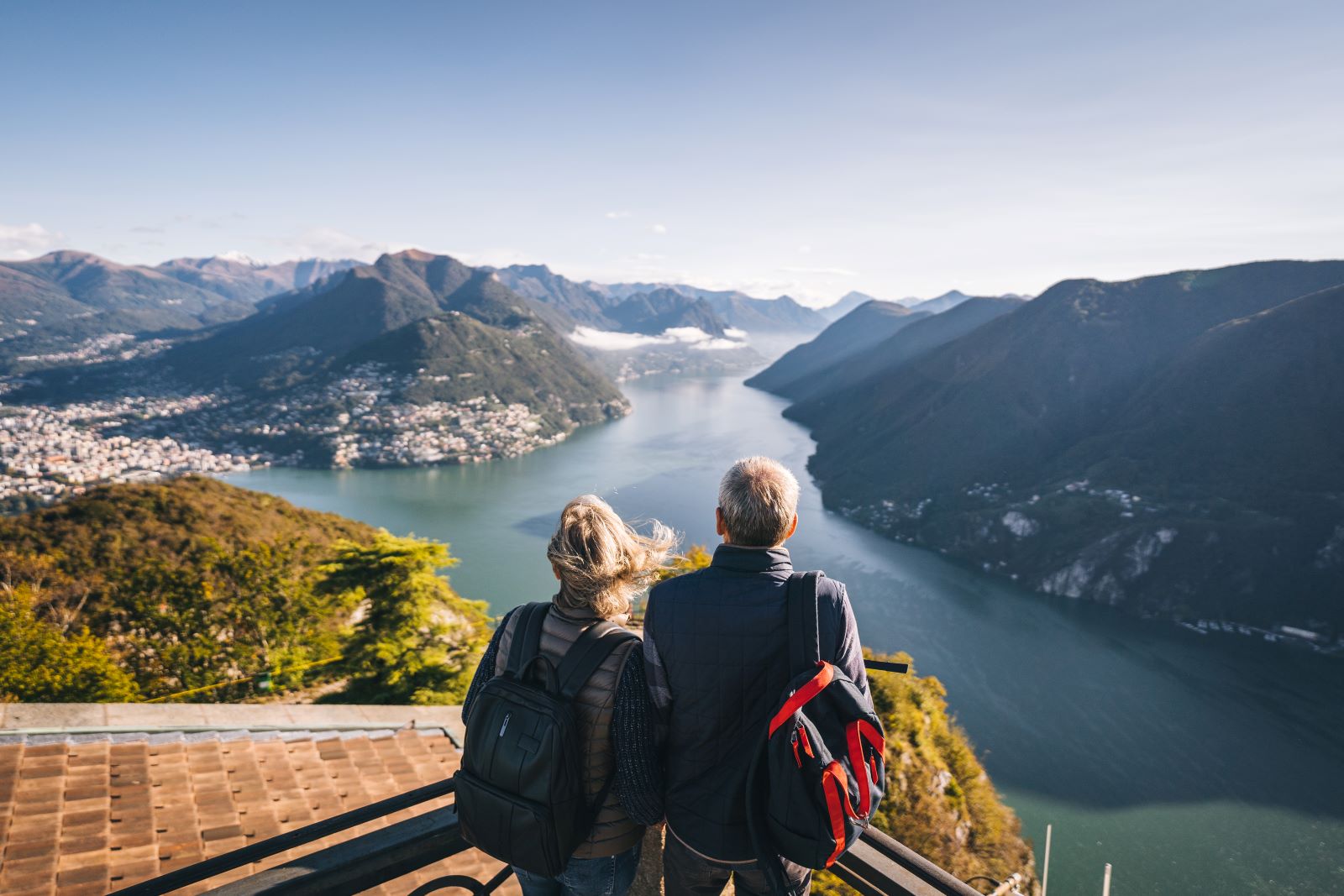 May 18, 2023
Living with dementia can be life-changing, but it doesn't mean life stops. And the traveling doesn't either.

But traveling can be very overwhelming for a person living with dementia. "They may become easily overstimulated, confused, disoriented in their surroundings and their processing time slows down," says Kristine Johnson, CDP, a dementia specialist with the Hartford HealthCare Center for Healthy Aging at Backus Hospital.

The good news is that with a little planning and an understanding of the needs of the person you're traveling with, travel is very much on the table, says Johnson.

[insert-cta-small id=27105]
Choosing a destination
The first thing to ask yourself, Johnson says, is what is optimal? A trip to Europe may not be feasible, but you can reimagine the trip and get creative.
"Consider things such their mobility, including the amount of walking expected and terrain; if the location is crowded, would your loved one be overstimulated? Is there an opportunity to have your loved one attend an adult daycare for a couple of days during your trip or plan a couple of relaxing days with a caregiver while others do a full day of activities," Johnson explains.
> Related: 2 Simple Lifestyle Changes to Ward Off Dementia
Get expert help starting
When traveling, she adds that it is important to plan ahead and consult with a medical professional to keep things running smoothly.
A dementia specialist can help you best plan to meet your loved one's needs during the trip, while also meeting your needs as the care partner. While traveling can be a wonderful experience, it can also be confusing for a person living with dementia. Specialists can discuss any concerns you may have, examine changes your loved one may experiencing and talk through strategies to help keep them safe, engaged and as comfortable as possible.
> Want more health news? Text StartHere to 85209 to sign up for text alerts
Hitting the road
These seven tips, Johnson says, will help when traveling with a person living with dementia:
Set realistic expectation. Know your loved one's limits and your own so each of you and other traveling companions are comfortable throughout the journey.

Allow for buffer time. No one wants to feel rushed.

Pack extra medication. This, along with a typed list of mediations and diagnosis, should be kept on you, along with items of comfort, fidget items, extra snacks and bottled water. Keep extra clothes and incontinence products handy, too.

Take the most direct route. Limit travel time to four hours or less. If you must travel longer, consider hiring another caregiver.

Map out your route. This is especially if traveling by car. Be aware of your rest stops.

Make flight accommodations. Contact TSA in advance for available accommodations and prepare your loved one for the process they will go through.

Make sure your loved one has identification on them. If you become separated or your loved one wanders, having identification on them will let others know they need assistance. This can be a Medic Alert bracelet or necklace or technology such as a mobile geo-locator Apple Air Tag.