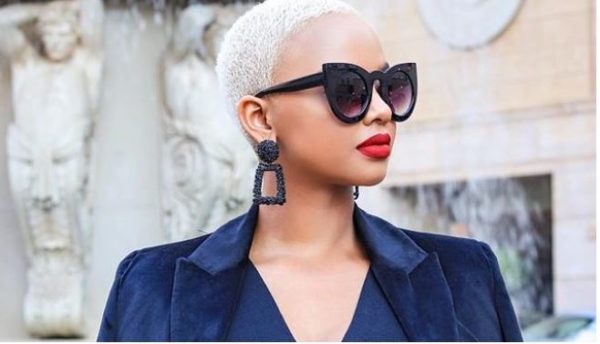 My dear babes in makeup land, let's take a moment to appreciate the queen that is YouTube vlogger and Instagram influencer, Mihlali Ndamase for all that she has blessed us with.
1. Don't be afraid to use colour
Natural makeup might be the new trend, but where's the fun in always looking the way other people want you to look? That you can wear either a strong eye makeup or a bold lip, but never both? Mihlali lets us in on a little secret: There really are no rules as long as it makes you feel fantastic.
2. Dramatic eyes are for both day and night
Who said that a smokey eye is only fit for an evening look? Just flip through a fashion magazine and you'll see models wearing daytime clothes while sporting the darkest eyeshadows and eyeliners. A show-stopping eye makeup will speak of your fearlessness and make you feel invincible.
3. Bright lipstick rules
Have you been told that bright lipstick is too much? Pick a lipstick
in an unusual colour, and let it define your whole look. If you're looking to do something a bit more daring with your makeup, feel free to use your chosen lip colour as the guideline for the rest of your face.
4. Eye lashes are everything

Depending on how bold you actually feel, finish off your look with some false lashes. At any rate, remember the basic rules of using false lashes: apply the glue sparingly, let it go tacky before you put the lashes on, stick them onto the roots of your own lashes, not to your eyelids, and leave them to dry before the next step. When they're safely on, use the an eyelash curler to lift them up and carefully brush through them with Mascara for a light volumising effect.